Charity Raffle

We are raising money for the Portsmouth Down Syndrome Association with a charity raffle.
All proceeds go to our chosen charity. Tickets are £20.00 each. Raffle begins Friday 17th June and ends Friday 16th September 2022, where Dr Dev Patel will draw the winning names.
Prizes include;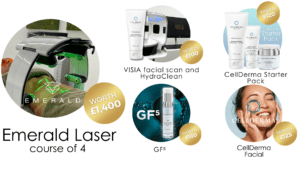 Who are the Portsmouth Down Syndrome Association?
Portsmouth DSA: Championing Inclusion
Portsmouth DSA is an award-winning charity committed to improving the lives of children and families. We know our young people can succeed when given the opportunity and with the right support, and we believe they deserve the same opportunities and right to experience success as their peers. Portsmouth DSA provides a range of some of the best specialist services in the UK supporting development and education and offers training to assist families and professionals in providing effective support from the point of diagnosis, helping to teach children the skills they need to reach their developmental milestones, succeed at school, and become valued and productive members of their communities.  When children with Down syndrome are given opportunities to participate and be fully included, the whole community benefits.
We are based at the Sarah Duffen Centre in Belmont Street. Please contact us if you would like to find out more about what we do, or if you would like to come along to meet us.
Royal Approval
Portsmouth DSA is proud to have been honoured by Her Majesty the Queen with the Queen's Award in recognition of outstanding service to our community.
Terms and conditions: Prizes are non-transferable. Emerald Laser is subject to a consultation. No tickets can be sold by or to, on behalf of, or for a person under the age of 18 years. If a ticket is sold unknowingly to, on behalf of, or for a person under the age of 18 they will be disqualified from the raffle and will forfeit their prize and the purchase price will be returned. Payment must be made in advance before you can be entered into the draw. Only entries for which payment has been received in full are eligible to win a prize. Raffle tickets are available to buy over the phone or in clinic.