Double Chin
A "Double Chin" is a layer of subcutaneous fat around the neck that sags down and creates a fold, making the owner appear to have a second chin.
Main Causes:
Volume Loss
Excess Weight
Genetics
Treatments Available
Lipofirm PRO

The award-winning 30-minute treatment for…
Inch loss
Cellulite reduction
Face and body contouring
Skin tightening and firming
Focused fat reduction
Lipofirm PRO uniquely combines two technologies, TRI lipo Radio frequency (RF) and TRI Lipo dynamic muscle activation (DMA) that works synergistically to tighten and aid unwanted fat on arms/ legs/ abdomen/ buttocks/ neck and face.
Dr Dev Patel has been featured in numerous articles in the national press and other magazines regarding this device and its technology. Our clinic is where the Love Island BumLift was born too!
Check our FAQs to understand why this new patented technology has become the most talked about method for body contouring, skin tightening and cellulite reduction.
Radio Frequency Skin Tightening
Radio-Frequency (RF) treatment results in profound skin tightening and also stimulates new collagen production. RF face and neck treatments can deliver quite powerful anti-ageing results. RF is also used as part of Lipofirm Pro treatments for the body, by tightening excess skin after fat destruction.
Private: O.F.F
This revolutionary device delivers 1230kHz fixed-frequency waves directly to fat under the skin, via acupuncture needles places into the target area. This results in lipolysis or fat destruction. Results are usually seen immediately but will maximize over 48 hours. This safe and quick treatment is ideal for small pockets of fat eg eye bags, jowls, chin, neck, backs of arms and knees.
See our FAQs below for more information.
Before & Afters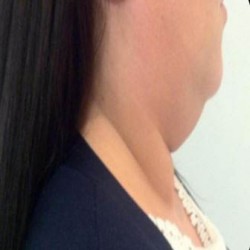 Before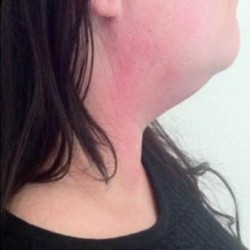 After