There is no doubt that we offer highly effective skin treatments that noticeably rejuvenate tired and damaged skin.
However, it is very important to support the investment you make in these treatments, by implementing a tailored skincare program at home. Our clinic-only cosmeceuticals and cytoceuticals, are backed by thorough clinical research so we can be confident that the regime we advise for you, will achieve its claims.
Cleansing
Your skin morning and night is one of the most essential steps of a skincare regime. Environmental pollutants rub on to your skin from your pillow case and so morning cleansing is just as important as doing this at night. These contribute to attacking the skin and promoting ageing. Speak to one of our Skin Practitioners for advice on the best cleanser for your skin type and condition.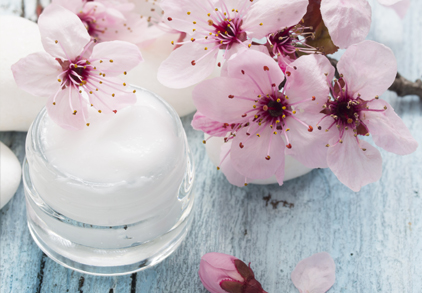 Moisturising
Your skin is the single most important step, in our opinion. Not doing this is a little like not watering your garden. Your skin is your body's barrier to outside attack and effective moisturising helps to keep this protective layer intact. We have a wide variety of moisturisers to suit all types of skin; each one containing active ingredients to fight against concerns such as wrinkles, acne, rosacea and so on.
UV Protection
Is important to consider whatever the weather and whatever your skin type. Clearly, the fairer your skin, the more important this consideration should be. Many of our moisturisers contain UV protection which helps ensure you reduce your skin's daily UV exposure. We strongly recommend you read the FAQ section on our Cosmeceuticals page. You are likely to be surprised by what you read!
Skin Peel
We strongly recommend a light/superficial peel at least once every 3-6 months to promote skin resurfacing and correction of the accumulation of minor insults to the skin since your last treatment. These cost from as little as £59 per treatment and should leave your skin looking refreshed and glowing!