Order your skincare today!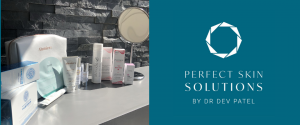 Skincare is important and that's why we only stock product lines that we fully believe in and use ourselves. As these products are of a medical grade, they can only be prescribed. So, we invite you to have a Skincare Consultation with one of our expert Therapists to help you create your personal skincare plan. All products can be arranged to be delivered to you. 
The product lines that we stock are: 
To book your video skincare consultation, please contact us on either email info@perfectskinsolutions.co.uk or by phone 02392 754 777.