Lower face and neck offer
With this special offer you will receive four Vibrance and O.F.F treatments.
Vibrance: For lifting and volumising the skin.
O.F.F: Lipolysis (fat dissolving).
This combined treatment is non-invasive and can offer amazing results!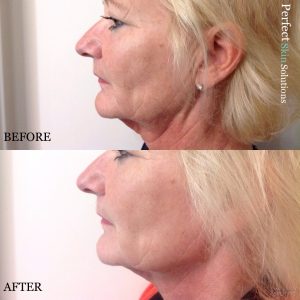 Combine the power of DermapenFNS (RRP £300) with Enerpeel MA (medical-grade mandelic acid peel ) – usually this package would cost £450. For a limited time only, get this treatment for £195!
We aim to improve skin texture, superficial scarring, dull/tired skin, pigmentation and more, with this treatment combination. However, usually there is little to no down-time so you have no excuse not to treat your skin! We have heavily discounted the DermapenFNS to allow customers to see the wonderful benefits this can bring your skin.
(Please note that you will be advised to purchase aftercare products to promote results and reduce side effects)