I thought I had reached a dead end in regards to solutions for my acne and then I met Dr Dev Patel. Dev was very professional with me and really understood my skin. For those who have acne, whether it is mild or severe, they know the effect is significant on one's self-confidence. Dev knew exactly what products my skin needed but he never gave me false hope. His enthusiasm towards his own ability to make my skin better made me feel safe and hopeful. Not only will I visit Dev in the near future I will also consult him for any other cosmetic treatments I may want as his personality is perfect for his line of business. Thank you Dev!
-Abigail Johns, Finalist on Britain & Ireland's Next Top Model 2013
I've been going to Dev for a few years now for Botox and fillers and wouldn't go to anyone else.  I was so nervous about having any treatment done but with thorough research, his GP background and caring persona I was at total ease.  Dev is completely honest with me,  he tells when I need things doing but also and just as importantly when I don't.  There's nothing worse than looking like you've had lots of work done!  He just simply makes you look better.
-Mrs Rebecca M, Whiteley
I was recommended to Dr Dev Patel through a friend. He took time to listen to my needs and help me choose the treatment that was best for me. He was very reassuring; addressing all my questions and apprehensions. As a model my skin is very important to my job and the tailored combination of skin peel and radiofrequency worked wonders….I am really pleased with the results! Dr Patel also offered great advice on aftercare products. I will definitely be having more treatments at his clinic and recommending my friends.
-Monique Forde, Model, London.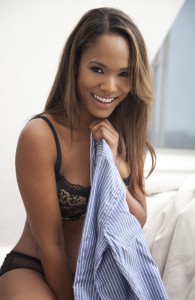 Upon arriving at the Perfect Skin Solutions Clinic , I felt welcome and totally at ease. After having filled out the necessary forms in order to proceed with my procedure , upper and lower blepharoplasy using Plexr, I was then greeted very warmly by Dr Patel and the procedure involving Plexr was explained in full to me.
I was then ushered in to a very pleasant treatment room where anaesthetic cream was applied to my upper and lower eyelids, I relaxed for a good half an hour whilst the cream took affect, Dr Patels assistant kept checking that all was ok and explained in full how the treated areas would start to feel numb.
I felt totally relaxed and well informed during this period.
Once the cream had taken effect I was taken in to the treatment room for the Plexr treatment to take place.
It was explained to me what sensation I would feel whilst enduring the Plexr treatment.
I felt relaxed and found the whole procedure extremely tolerable , only experiencing perhaps a couple of slightly less tolerable 'stings'.
Dr Patel ensured I was comfortable at all time whilst the procedure was taking place.
On completion a soothing cream was applied to my upper and lower eyelids and what I should expect to experience after the treatment was explained fully to me.
The 'down time' for me personally was just a week, (eyes slightly swollen for the first couple of days)that is when all the little crusts were shed leaving underlying pink skin, which I applied my medicated foundation to every day, this helped with the healing process and helped camouflage the pink areas.
The results are nothing short of a miracle , my eyes look less tired and heavy , the excess skin on my upper eyelids has reduced greatly, my lower eyelids ( eye bags ) had been a problem to me for a long time, making me appear permanently tired.This has disappeared and the results are nothing short of a miracle, to think I was very seriously considering the conventional method of blepharoplasy makes me shudder….
I will not by any means hesitate in contacting Dr Patel in the near future.
-Mrs R.S – Corfu, Greece.
Having suffered from migraines since a teenager, I'd tried everything. I resigned myself to having four or five days a month in a darkened room feeling awful. No medication totally stopped them and I was regularly taking strong prescriptions from my doctor. Having read that Botox might help, I talked it over with Dr Patel and gave it a go. Well I'm pleased to say that since the Botox two months ago i have had not one migraine! To say I'm impressed is an understatement. Also I have the added bonus of no longer having frown lines too. Thank you.
-Mrs S.Dunstan, Portsmouth
 I visited Dr Patel last year for a consultation as I felt I looked tired which really did not reflect how I feel inside. My consultation was relaxed but incredibly informative and constructive and I just felt that I was in safe and very knowledgeable hands. All questions where answered and I proceeded with the treatment which was Dermal fillers. No one knew I was having this done and comments later from friends and colleagues ranged from "have you been on holiday " to "you are looking radiant" . Couldn't be more pleased and I shall be visiting this excellent clinic again.
-Linsay [MyFaceMyBody Awards]
In tasteful and attractive surroundings, I was given efficient friendly, relaxed and above all effective podiatry treatments. As an 82 year old I was given as much courtesy and attention as if I had been a glamorous 20-something. I shall return at regular intervals! Thank you.
-Diana [MyFaceMyBody Awards]
I have received a number of treatments here and am delighted with the results. My skin looks smoother and I look less tired. The service which I received was second to none. Complete professionalism from start to finish.  All I can say is PERFECT.
-Anonymous
From the moment you walk in to Perfect Skin Solutions the welcome is warm, friendly and reassuring. Dr Patel takes the time to listen, ask questions and explains what procedures would help. You are then able to make whatever decision you feel you want. I received a procedure, which was my first, I was nervous but the care and professionalism I received was such that I am looking forward to the next. The improvement has helped immensely with my self esteem. Thanks to Dr Patel
-Julie [MyFaceMyBody Awards]
Warm friendly receptionists. An attractive, hygienic, relaxing environment. All questions regarding treatment and expectations were explained clearly by Dr Patel, Holly and Katie during both visits, thank you!
-Anonymous
Very satisfied and happy with podiatry treatment that I received. The clinicians are extremely friendly and professional and readily put you at ease. The clinic itself resembles a 5*hotel, very easy on the eye. Would recommend to anyone, as I have, my 83 year old mother.
-Fiona [MyFaceMyBody Awards]
Dr Dev and his team are a true gem of a find. Their practice is both welcoming and professional. It was fantastic to find someone that really loves what they do and believes that feeling good about how you look shouldn't just be for the rich and famous. I would have no hesitation in making recommendations for this clinic.
-Jenny [MyFaceMyBody Awards]
I've been a client of Dr Dev's for a while now, the clinic & all his team & services offered are first class. It's a very personal experience with great consultations with none of the trying to discuss having more treatments than necessary that some of my friends have had visiting other aesthetic clinics. It's an exceptionally high quality clinic, very 5* & I shall continue to visit for years to come as well as recommend to my friends.
-Amanda [MyFaceMyBody Awards]
Having been a little sceptical about improving my appearance, I was fussy about who I would trust with my face as I have heard the horror stories through the press of course. When I met Dr Patel I immediately felt reassured by his extensive knowledge and experience. With an impressive professional medical career, I knew I was in safe hands.

He gave me advice and ensured I understood the procedure thoroughly. Having been treated by him twice now I sincerely recommend others consider him and take the leap to a younger, more healthy looking appearance. I had a static frown line that didn't reflect how much I enjoy life! "Thanks Dr Patel" – as I reach my 40th birthday, I have waved goodbye to my 40 year old frown lines!
-Mrs V.G, Events Organiser, Southsea.
I had my first treatment with Dr Patel and was very nervous, not having experienced any cosmetic procedure. I was welcomed and put at my ease. Everything was explained to me and I chose to make an appointment for treatment. I was so extremely happy with the results that I am now looking forward to my second appointment.

So professional and so understanding.
-Mrs J.P, Portsmouth
Great service, most importantly outstanding doctor with vast knowledge. I've waited to write this review to see results and I can't go on enough about how amazing Plexr treatment is for upper and especially lower eyelids is. I was prepared for the downtime but so worth it! Thank you!
-Dr Bita Fox
Been my second time here and can honestly say it is the best for value for money, customer service and relaxing environment. The Dr himself is not a pushy person and actually in detail explains treatment options, outcomes and potentially advises the best for you. Would 100% recommend and will always go here in the future.
-Anonymous
I wanted to say a big thank you for your kindness and patience with us the other day. I know for myself, that the sleepless night before hand was pointless now! My treatment was totally pain-free, and I have to say I was truly impressed with your professional attitude.

I will definitely be recommending you to other friends. It has been three weeks now, and already I can see the difference with my lines. I know you said that I was relatively wrinkle-free before but now they've completely gone; thank you. I am so happy! I realize now there was nothing to fear; the main objective is to relax, and it's over in minutes. Thanks once again and see you soon….not too soon I hope.
-Ms D.B – Portsmouth
I have significant familial forehead lines and as I am only in my late twenties (the rest of my face is wrinkle-free!), these are even more noticeable. I have become progressively more self-conscious about these but could never face going to a clinic to discuss my options. A client recommended Dr Patel and he kindly called me by phone first, to allow me to get over my embarrassment and have my questions answered. I was then comfortable and ready to move forward.

His dermatology knowledge and professional manner gave me confidence and he was able to explain all aspects of treatment to me clearly. The actual treatment was over in minutes. I actually saw very little difference over 2 weeks (which I was warned may happen) so Dr. Patel gave me a free top up. That made all the difference and I could not believe it when a client of mine commented, "you seem to have lost a few years…you look great", just 3 days later. My self-confidence was never that low, but now I feel amazing! Worth every penny!
-Mr. B.B, Personal Fitness Trainer, Southampton
I could not thank Dr Dev enough for the most professional, outstanding work he does, not only on me but on many other very satisfied clients he has. He puts you at ease from the moment you speak to him until the end of the treatment you require. I would give a 5* recommendation to any one without hesitation. Thank you Dr Dev and keep up your fantastic work.
-Maxine [MyFaceMyBody Awards]
I was extremely happy with my treatment from Dr Patel. A friend from my gym recommended him to me after hearing that I was not happy with my previous treatments at another clinic. I felt at ease straight away and we discussed what I wanted to achieve in a relaxed but professional way. I will definitely be having further treatments with Dr Patel and would highly recommend him to anyone.
-Ms M.B,Wimbledon, SW19
Professional expertise, exceptional attention to detail with exemplary client service and advice provided by all at Perfect Skin Solutions.
-Anna [MyFaceMyBody Awards]
 I have been using Perfect Skin Solutions for around 4 months now and their service is nothing but 1st class. The treatments are amazing and all staff members are professional, polite and helpful. The clinic is of a very high standard, very modern and relaxing.The products they sell are amazing too and they have gone out of their way to help me when I ran out of my favourite product and they had none in stock. Would definitely recommend them to anyone and looking forward to my next treatment.
-Kelly [MyFaceMyBody Awards]
Dr Patel answered all my questions and gave me a thorough assessment, quickly putting me at ease. He listened carefully to my wishes and I am really happy with the results!

Only a week after my first treatment, a customer of mine commented on how healthy and young my skin looked. Thank you!
-Mrs N.P, Southsea
Dr Patel has treated me several times in the past 18 months and as I'm a busy mother of 4 girls he has always been exceptionally accommodating with appointment times and days. I feel fully confident and very pleased with his professionalism and knowledge on treating lines and wrinkles and he is clearly very experienced in this field, which he portrays in his manner and when having a consultation. I have always been pleased with the results and highly recommend him to anyone looking for a youthful appearance or if you just want to take care of your skin!
-Mrs D, Hill Head, Fareham
Thank you again for taking the time to see me despite a very busy schedule. I was in despair over my adult acne and did not know how to get rid of it so it was great to get your feedback and recommendations among the different existing options. I hope I was not too impatient a patient…

I could also not wait to start using the products you recommended and already feel better! It was worth flying out to see you. I look forward to seeing you in a few months.
-Miss CT, Paris.
With all cosmetic treatment it is essential to have confidence in the training, skill and professionalism of your practitioner. Dr Dev Patel is a fully qualified Doctor and fully understood my medical condition, providing the right treatment personal to me. His extra quality of care made the treatment very successful. I am a very happy client and will continue to use his clinic.
-Blossom [MyFaceMyBody Awards]
I simply cannot recommend PSS enough. From my first appointment I felt completely at ease. Knowing Dev is a registered Doctor gave me total confidence in the cleanliness and safety standards I expected. Everything was fully explained and there was no pressure. Following my treatment I had my free check up consultation – after this my treatment fully met my expectations and I will definitely be returning!
-Dean Wall, Chichester
Absolutely LOVE my lips!!! Couldn't recommend anyone highly enough than Dr Patel, wouldn't use anyone else. Luxurious & elegant practice & setting.
-Taylor Yates, Portsmouth
I originally went to see Dr Patel because I had a few facial lines that I wasn't too happy about and felt that I looked constantly tired. I hadn't considered Botox before because I didn't want an expressionless face; I just wanted to look good for my age. After a long consultation and reassurance from Dev who explained in detail, including the benefits and effects of Botox injections when used correctly, I decided to go ahead with that treatment.

Within a fortnight my friends and family were saying that they were amazed how well I look; asking if I'd been on holiday. My facial expressions appear the same; I don't have the "plastic look" that I was worried about and yet I can see an enormous difference. It was exactly the result that I desired.

When I returned for my follow up appointment I spoke to Dev about how I'd always wanted slightly fuller lips (having very thin lips) but was far too worried about how they could end up looking. We discussed a few different options and I went away and thought about it for a couple of weeks. I was extremely pleased with the results from the Botox injections and agreed with Dev's preference for a "natural look" so decided to go ahead with lip filler injections. I couldn't be happier with the result. My lips look fuller but definitely not "filled" and are exactly how I wanted them to be.

I am 100% satisfied with the advice and treatment received by Dr Patel and wouldn't hesitate in recommending him.
-Lee Davis, Portsmouth
Lovely comfortable environment. Felt at ease immediately. There was no pressure to go ahead with anything. I would recommend Perfect Skin Solutions to anyone. I was extremely well looked after and Dr Patel couldn't do enough for me.
-Sassy [MyFaceMyBody Awards]
I was just passing Mrs Patel's gorgeous clinic and thought id go and speak to someone about my painful, curled toes. Having seen a chiropodist for years I was led to believe there was nothing that could be done. Mrs Patel removed my corns and then moulded me a device. I am now literally walking on air and my corns have stopped growing. I am a very happy patient!
-MRSLATE, Yell.com
I was seen by Ms Patel as an emergency (my interpretation!). Ms Patel expertly removed most of my damaged toenail causing me no pain whatsoever leaving me totally impressed. She is quiet, calm and gentle :). I have no hesitation in recommending her.
-Trendynan, Yell.com
Having recently had problems with varying foot related issues I contacted Perfect Skin Solutions and was very impressed with the service. Everyone was very friendly and the podiatrist herself was extremely friendly, yet professional and offered great advice and service. Recommended highly.
-SLH2014, Yell.com
Dr Dev and the team have given a very professional service every time.The clinic is immaculate presented and very welcoming .I would definitely recommend Perfect Skin Solutions to my friends and family .
-Claire [MyFaceMyBody Awards]
I first visited the clinic in March. First impressions were amazing. Dr Dev and his team are very friendly and professional. I was quite nervous at my first appointment however Dr Dev soon put me at ease. I would highly recommend as you truly receive first class treatment within fabulous surroundings.
-Jemma [MyFaceMyBody Awards]
Dr Patel provides an excellent quality care same as you get in a Harley Street clinic in London. I am pleased he is here locally.
-Shaheda [MyFaceMyBody Awards]
I have been going to see Dev for the past six months and find him always very professional and puts you at ease. Never is there a hard sell its always about the best for you. he also has a really good team behind him which show through when you enter Perfect Skin Solutions. I would recommend the clinic highly.
-Maria[MyFaceMyBody Awards]
I approached Dev Patel 18 months ago just as I turned 40! I was fed up looking in the mirror trying to see what I would like "line free" and trying every cream on the market. I had previously worked with Dev at Queen Alexandra Hospital and knew of his professionalism and great patient empathy. After feeling very apprehensive about having Botox done I was reassured and  not disappointed. He was very informative throughout the procedure. As I have sensitive skin he iced it before and after to lessen the chance of bruising. His skill, impeccable. I was so surprised how quick and painless the procedure was. I wanted to look fresh faced and rejuvenated which is exactly how I feel. I would never look back. I I found Dev extremely thorough and trusting; I would recommend him to anyone looking into these treatments.
-Mrs FH, Portsmouth
Excellent foot care, Nishal's treaments to my feet over the last six months have made a great difference to me, giving me pain free walking thus improving my quality of life. Treatments are provided in a tastefully decorated, tranquil environment, always spotlessly clean.
-Mrs A.L, Portsmouth
After months of trying to pluck up the courage to seek treatment for my constantly 'tired' appearance, Dr.Dev was the ultimate professional , non judgemental, knowledgeable, giving appropriate advice. After various treatments given with expertise and always for a ' natural' result, I feel as though I have been given years back and self esteem restored. I wish I had seen him for treatment sooner!!
-Dorothy [MyFaceMyBody Awards]
Every time I come to the clinic; I'm always impressed my the professionalism of the Perfect Skin Solutions team. The results are fantastic – this is the only place I would go to for my treatments.
-Vicky [MyFaceMyBody Awards]
I have worked with Dr Patel and his team from when the clinic opened and I have seen it grow from strength to strength. Everyone is always very professional and friendly and they offer some great services. The clinic itself is set in a great location with free parking and the environment is always relaxed and well presented. I would never hesitate to recommend someone to visit Dr Patel as I know they will always be in great hands and given fantastic advice and knowledge

-Dani [MyFaceMyBody Awards]
Dev is so informative; the consultation you receive every time far surpasses other clinics I have visited. You really feel in good hands with him. The staff are also very friendly and helpful, a professional and reputable establishment all round.
-Laura, Portsmouth
After seeing Dr Dev's work, I was very impressed ,so after a few years of searching for the right professional, went along, I felt at ease straight away, Looking very tired ,I wanted to look natural and not false,I am so happy with Dr Dev I feel fresh . He is very professional, knowledgable answered all my questions, I felt very safe .I would highly recommend him.
-Elaine [MyFaceMyBody Awards]
Very helpful, looking forward to trying my new products and starting my treatment plan. Really pleased with the tailored plan to treat my rosacea. Best dermatologist I have seen by far. Very competitive, reasonable prices too. Staff are all lovely too. Very pleased.
-Anonymous
  I was extremely happy with my first treatment at Perfect Skin. I was quite anxious as knew my treatment wasn't going to be painless but Francesca put me at ease and made it as comfortable as possible. She is so kind, friendly, efficient and professional. A real asset to Perfect Skin!
-Opal Fisher
Very pleased with the way Dr Patel explained my treatment upper eyelid blepharoplasy with Plexr. Everything was explained to me and felt only a very slight "tingle " staff were very friendly and helpful. I would not hesitate to recommend Dr Patel.
-V. Gibson, Portsmouth
Absolutely superb clinic…super professional staff and SO knowledgeable! I am absolutely thrilled to have found Dr Patel; has a vested interest in what's best for my skin and not what's best for the clinic's pocket…a rare find! Brilliant, brilliant, brilliant man and amazing staff!
– Anonymous
I was a bit nervous at the time having never had any fillers or injectables before but as soon as I got home and had a proper look I was amazed! It looks great, suits my face and it really has given me everything I asked for. A little swelling but no real side effects or bruising at all! An easy experience that has made a massive difference to the way I look and feel!
-Mr J.T. Portsmouth
Always perfect. The diagnosis, the treatment and the wonderful support staff. I always come away feeling so much better. Mrs Patel is so wonderfully tolerant of two old "biddies" who descend on her every month. We do try to make the visit pleasant for her too, she is amazing and so very kind.
– Anonymous
I have problematic, rosacea skin but wanted a treatment to refresh my skin and remove old acne scars and imperfections. I was advised to have the iPixel laser and I absolutely loved it. It delivered incredible results and did not cause a rosacea flare-up; it was amazing! My skin was the best it has ever looked. Downtime was not too bad; my skin just looked a little red and dry but the results made it worth it. The price was very reasonable and better then any where else I have been. I am now planning to alternate between the iPixel treatment and the laser treatment for thread veins (for my rosacea) every 6 months as I was so impressed. Would highly recommend this clinic and the treatment!
-Amanda Taylor
Convinced myself I needed a procedure, intelligent and sensible advice from Dr Patel made me realise another procedure would be best for me. They could have easily taken my money and done something I didn't need. This is why I love this place trust their advice 100% really; really pleased I have found a place that understands my complex skin. Would Highly recommend.
– Anonymous