ClearLift™  is a skin remodelling, collagen boosting and lifting treatment which addresses existing ageing while also helping boost the skin against future ageing.
This treatment helps successfully improve challenging age-related skin imperfections including wrinkles, fine lines, photo-damage, uneven skin tone and skin laxity on delicate areas such as the face, neck and décolleté.
ClearLift™ uses a specially designed fractional Q-Switched Nd:YAG laser to achieve a deep mechanical effect, focusing the energy beneath the epidermis. This creates a controlled dermal wound leaving the epidermis intact.  The wound healing process then stimulates growth of new collagen as well as contraction and tightening of the tissue.
ClearLift™ is suitable for all skin types and is clinically proven to be a safe and effective treatment and the best thing of all is it's virtually painless and there is no downtime.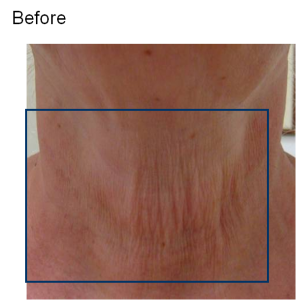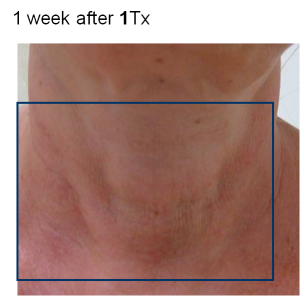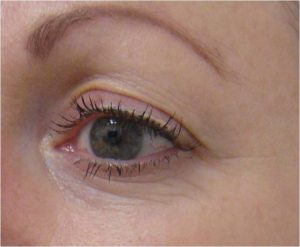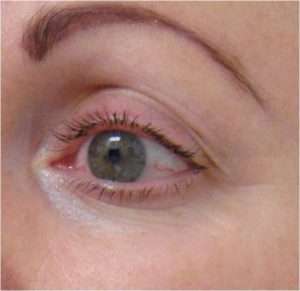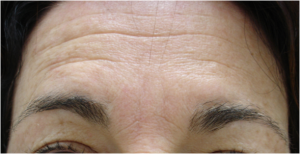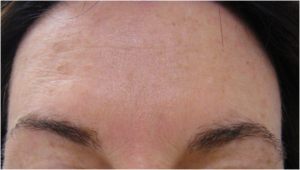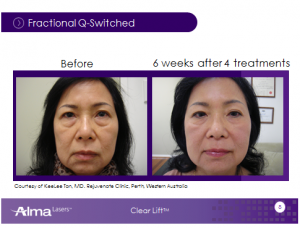 Near Infrared Technology (can be used in conjunction with ClearLift for additional skin tightening effects)
Alma Harmony's NIR module uses a high power light source in the near infrared spectrum to achieve safe and effective sub-dermal heating, stimulating the growth of new collagen and tightening laxity while also imparting a youthful glow to the skin.
The high power NIR lamp emits light within the near infrared spectrum to elevate dermal temperature, with peak power at 1300 nm for deep penetration. This mechanism causes micro thermal injury to the tissue which contracts existing fibers, stimulates the formation of new collagen and improves its alignment and thickness.
The procedure yields both short and long term benefits, with immediate skin tightening and glow as well as restructuring of the skin's architecture, helping to bolster the skin against future aging.
Procedures with the NIR module may be performed via a stationary delivery method or using the In-motion technique for gradual heat build-up and comfortable treatment.