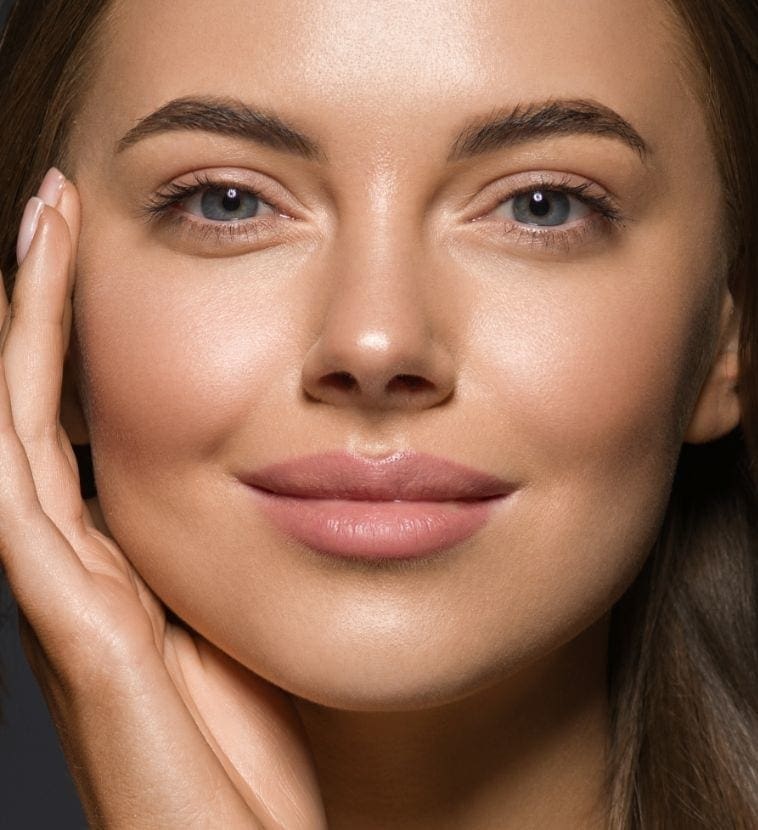 face Treatment
EnerPeel
We are proud to offer EnerPeel as our primary medical range of chemical peels that we use in our clinic. Due to its clever patented carrier ingredient that allows greater absorption of the peel while reducing skin surface redness and peeling by up to 50%, EnerPeel offers minimal downtime and fantastic results.
EnerPeel Mandelic Acid (MA)
EnerPeel MA is a peel that exfoliates but with minimal or no erythema (redness). It can be left on for 2-10 minutes (depending on the number of previous peels and patient reaction) and then neutralised but for greater remodelling impact, we will leave it on the skin and send you home with a neutralizer wipe to use that evening.
Indications
Erythematic Telangiectatic Rosacea

Summer peels

Darker skin types

Anti-ageing

Skin remodelling

Inflammatory pigmentation

Hormonal, sun and age-related pigmentations in at-risk clients
EnerPeel Salicylic Acid (SA)
Designed for the treatment of acne, this peel contains active ingredients from Tebiskin OSK creams within the peel. These unique ingredients deliver a high dose of anti-inflammatory, antibacterial and sebum and cell turnover-slowing ingredients into the pilosebaceous duct, combined with salicylic acid to reduce oil, exfoliate and open up the duct opening. It is also used for controlling the inflammatory phase of papules and pustules. We can also use this on the back and chest.
Indications
Active acne

Inflamed skin

Very oily skin

Texture

The back and chest can be treated

Pore refining
EnerPeel Pyruvic Acid (PA)
This skin remodelling peel is the next most active acid to a TCA but with a much greater safety profile. It is a gentle, but highly effective anti-ageing medical-grade peel treatment, addressing multiple signs of ageing including open pores and pigmentation. As a keto acid, it has a sebum slowing effect like the beta hydroxyl acid Salicylic acid, but it penetrates much deeper than Salicylic acid (SA). In acne cases, after EnerPeel Salicylic acid has improved the acne, PA peels can be very useful for post-acne damage and oiliness.
Indications
Seborrhoea (excess oil)

Photo-ageing on Neck, Décolleté, Cleavage Lines

Loose skin, skin tightening

Actinic Keratosis, Photo-Ageing, Stretch Marks (red)

Open Pores

Alternative to our Salicylic Acid peel in aspirin-allergic patients
EnerPeel Eyes and Lips (EL)
We have previously provided a special peel for around the eyes and lips. However, we now have new technology in our clinic that will surpass any result from this method. If this area is your concern, speak with one of our highly trained therapists who can advise you of alternative methods. 
Indications
Photo-ageing of Peri Orbital and Peri Oral Areas

Anti-ageing of Peri Orbital and Peri Oral Areas

Lines and wrinkles of Peri Orbital and Peri Oral Areas

Dark circles and under eye bags

Crow's feet of Peri Orbital area

Pout lines of the Oral area

Un-even skin tone & pigmentation of Peri Orbital and Peri Oral Areas
EnerPeel Jessner's (JR)
A true all-rounder, EnerPeel JR is a revised Jessner's peel named after the inventor and contains a cocktail of 3 acids; 15% Salicylic Acid, 20% Lactic Acid, and 14% Resorcinol. Lactic acid and resorcinol components are extremely useful for hormonal, age and sun related pigmentation.
Resorcinol interrupts the process of pigment formation by 'attracting' the enzyme tyrosinase to it and preventing it from converting tyrosine to melanin. Lactic acid also slows down the activity of the enzyme and so adds to the pigment reducing action and the exfoliation helps to remove existing pigmentation. The salicylic acid removes and penetrates oil which increases the penetration for the other two components. This peel is normally applied for up to 5 minutes but it is not neutralised and is just removed with a remover wipe or using water dampened cotton pads at 5 minutes. This is because the salicylic will have deactivated itself and we want the other two ingredients in the skin to continue to work on the pigmentation.
Indications
Actinic Keratosis, Melasma/Lentigo

Non-inflammatory Hyperpigmentation

Photo-ageing
EnerPeel TCA (Trichloroacetic acid)
EnerPeel TCA 25% is a medium to deep acting remodelling solution. Delivered within an EnerPeel carrier solution; it is taken deep into the skin before being released to increase the dermal effect on promoting maximum fibre development, whilst also stimulating old fibre matrix breakdown. Thus, bound fibres causing wrinkles and lines can be replaced by a more mobile fluid collagen-elastin matrix, resulting in visibly smoother and flatter skin. We also aim to better control epidermal trauma and erythema (redness) by reducing the TCA's activity at the surface.
Indications
Ice-Pick Scars

Photo-ageing

Other scarring

Lines and wrinkles

Excessive pore size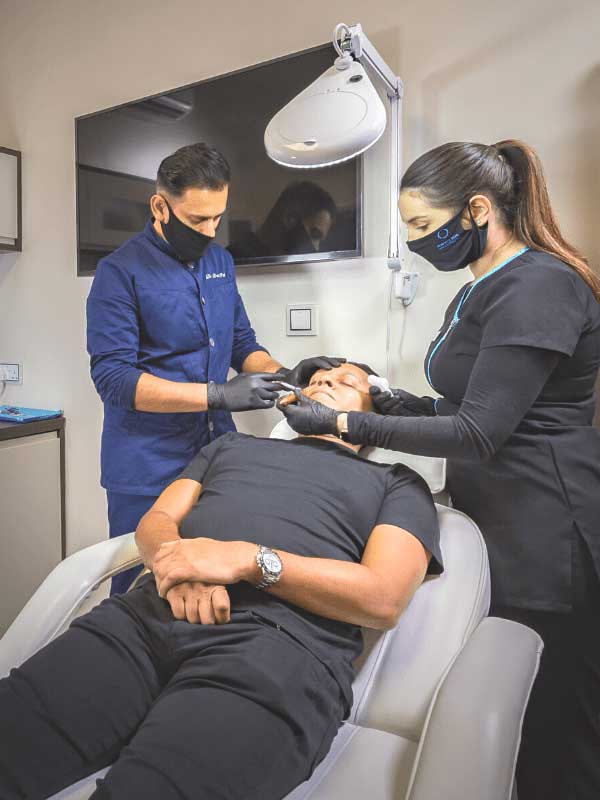 Why choose Perfect Skin Solutions for your EnerPeel?
Through a thorough consultation with our professional Aesthetic therapists, we will be able to guide you on your EnerPeel journey creating a truly bespoke treatment and product plans to address your skin concerns, allowing us to achieve your optimum results. We often combine ENERPEELS or may introduce another modality to help address skin concerns. Our unique protocols have been developed over many years at our Southsea clinic.
EnerPeel is a range of chemical peel treatments that focus on achieving greater activity inside the skin rather than on the skin surface, so the emphasis is on remodelling, restructuring, rejuvenating, reducing sun damage and controlling skin concerns.
Our EnerPeels are only performed by our skin care professionals in a clinical environment to ensure that they are delivered safely and effectively. Check out the FAQs below to learn why EnerPeel is so superior over other peel brands.
Get in contact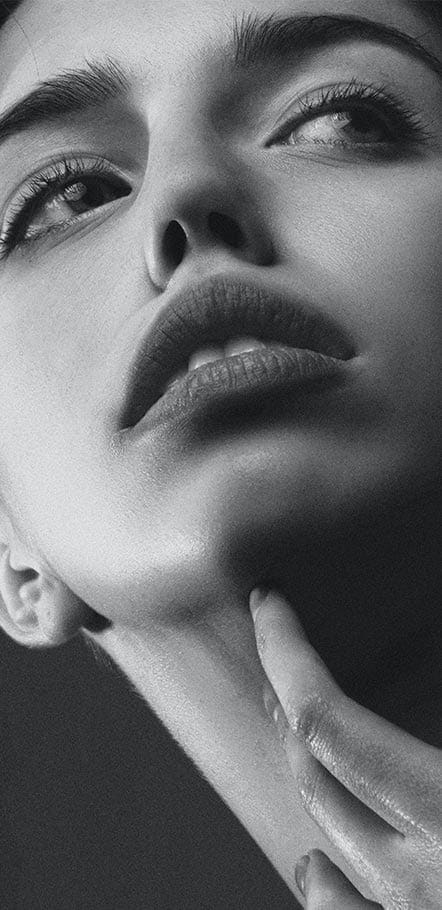 At a glance
---
Treatment time
15 – 30 mins
Anaesthetic
None required
Back to work time
Immediate
Sensitivity period
1 hour
Duration of result
Long-term (with good skincare regime)
Risks & complications
Low risk procedure, redness, peeling