About
Click here to view our 360 degree tour of the clinic
Perfect Skin Solutions was founded by Dr Dev Patel, our medical director, who was surprised by the lack of medical training some providers have, due to the limited regulations currently in place for treatments such as Botox® and Dermal Fillers. He has over 14 years experience working in various specialities, during which he developed a particular interest in dermatology and minor/aesthetic surgery. Perfect Skin Solutions was born out of this interest, initially, only providing non-surgical solutions to prevent and treat the signs of ageing. With an ever-growing client base and remit of services, we made the inevitable move to our own clinic premises in Southsea, in June 2014. This allowed our Skin Clinic to merge with the highly successful Podiatry/Chiropody Service run by Nishal Patel.
"One aspect that will not be changing is our ethos. Our promise is to deliver safe, effective & evidence-based treatments to the highest of professional standards, in a reassuring and calm environment; striving to noticeably improve the health and quality of your skin (be it your face or feet!) Our skin and foot clinic has its owners as the clinical leads, which means we can be clear on how we provide all our services. Our patients favour our personalised but professional approach and know we are always contactable to address any concerns." Dr Patel.
We strive to remain up-to-date with the latest advances in our fields and aim to reflect this in the treatment options we provide, whilst considering cost-effectiveness and clinical efficacy. From laser treatments for fungal nail infection to non-surgical facelifts with naturally-based hyaluronic acid, we believe that our passion for what we do allows us to stay ahead of the competition.
For cosmetic treatments, although Dr Patel promises to tailor treatments to your individual aesthetic requirements based on your desires along with his own assessment, you may be advised against certain options, if he feels this crosses ethical lines. Our aim is to leave you with younger, fresher looking skin, which makes those around you notice you for the right reasons. The frozen look is not something we support!
We believe you want someone with a steady hand and a thorough knowledge of facial anatomy and dermatology; a professional with an intuitive ability to assess facial characteristics and map these onto your desired look to identify the most appropriate treatment formula for you.
We would welcome the opportunity to earn your trust and client loyalty. We are a local company and do not use visiting doctors from outside the area. Our clinical team is made up of practitioners following the same ethos and highest of standards. If you have any questions or concerns, we are here for you.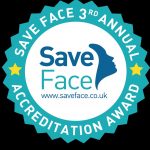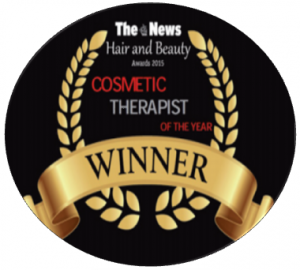 Our preferred partner Save Face is Now Accredited by the Professional Standards Authority which means that registered non-surgical Practitioners in the UK will be recognised by the Government, The Department of Health, NHS England, The CQC and HEE.