face Condition
Marionette Lines
Marionette lines, also known as oral commissure lines, extend from the corners of the mouth down the chin causing noticeable lines and sometimes a sad expression.

Marionette lines are caused by mid-face volume loss which is a common part of ageing. As we age, the fat which keeps our face looking plump, young and healthy, degrades, shrinks and slips downwards which results in the overlying skin losing its support. This sagging means that the lower face can develop jowls along the jawline and marionette lines around the mouth.
While many people believe that simply injecting filler the main line or wrinkle will fix this issue, it does not address the underlying cause, which is mid-face volume loss and lack of support in the chin and surrounding area.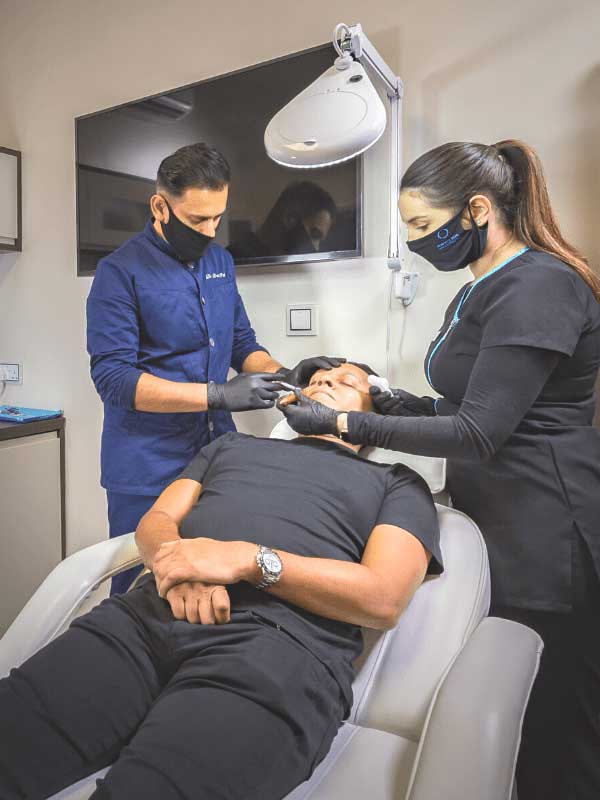 Why have your Marionette Lines treated at Perfect Skin Solutions?
As certified advanced Aesthetic Practitioners keeping up with the latest techniques, we will ensure your lines/folds are treated effectively and safely, whilst helping to tackle the underlying cause as well. We, therefore, offer a wide range of treatments to focus on skin tightening and fine lines and wrinkles.
Get in contact