face Condition
Sun Damage
Sun exposure significantly damages our skin. The sun dries out the skin by depleting its natural oils, while ultraviolet (UV) radiation burns the skin and causes long-term changes to the skin's structure. Repeated sunburn and unprotected UV exposure will increase premature ageing (fine lines and wrinkles, pigmentation and broken capillaries) as well as increase your risk of skin cancer.

While much of the damage caused is permanent, treatments can reduce the appearance of sun damage that are making you look older. There isn't one treatment that fits all, so a full consultation will be needed to create a bespoke treatment package for you. This will help to treat different signs of ageing to give you a natural healthy glow back to the skin.   
Signs of sun damage are:  
Wrinkles

 

Age spots

 

Loose skin

 

Spider veins

 

Blotchy or ruddy complexion

 

Dry skin

 

Actinic Keratosis 
Although treatments can reduce the appearance of sun damage you must also start protecting your skin. Protecting your skin against UV damage with a good quality SPF can slow down and even reverse the signs of sun damage. Sun protection should be used every day to be effective – even if it's cold or overcast. If it's daylight an SPF needs to be worn. We recommend using CellDerma sunscreens developed by our medical director, Dr Dev Patel.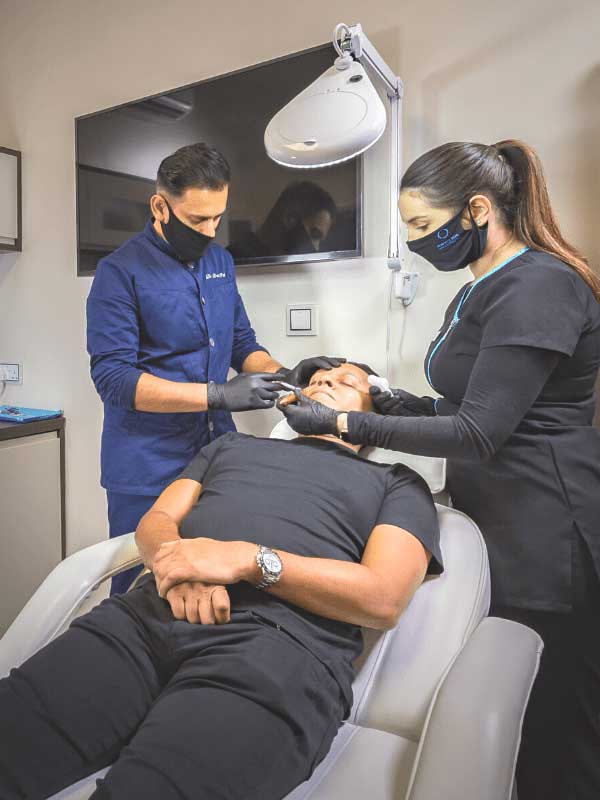 Why have your Sun Damage treated at Perfect Skin Solutions?
We have an abundance of knowledge, treatments and skin care to help with all types of sun damage. 
Get in contact