face/body/skin Condition
Blackheads
Acne Vulgaris AKA blackheads, is a type of spot that is characterized by its colour. A blackhead may form when oil, sebum or dirt (sometimes all 3) get trapped in a pore or hair follicle.

Exposure to the air causes the trapped oil, sebum, and dirt to oxidate and in turn, go black in colour. Some of the main factors of blackheads are: 
 Overproduction of oil

 

Irritation of the hair follicle 

 

Build-up of bacteria on the skin
Blackheads can be minimised by washing your face regularly, exfoliating at least once a week and using oil-free products where possible. Gentle exfoliants such as AHA and BHA are good tools to help eliminate blackheads. Retinols are also a great option for renewing skin cells and helping stop blackheads in their tracks.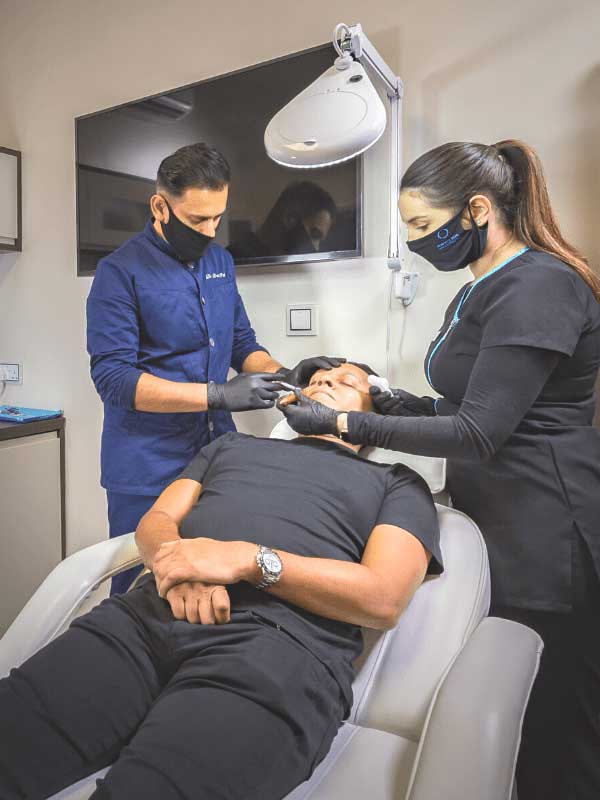 Why have your Blackheads treated at Perfect Skin Solutions?
We have an array of different treatments to help with blackheads. There is something for everyone here at Perfect Skin Solutions. We are a doctor lead clinic, which means we have masses of knowledge, we are always learning and we are always looking to improve.
Get in contact