face Condition
Hollow Eyes
Hollow eyes affect the overall appearance of the eye area, and face as a whole by giving it a "drawn" or sunken look These can be due to the ageing process but also congenital/familial and therefore affect people of all ages.
There are deep fat compartments on the face which anchor the skin. Early in the ageing process, these compartments start slipping downwards, resulting in the overlying skin to lose its support. The skin, therefore, moves downwards as well. One of the first to slip down is the under-eye compartment. This can result in several problems including eye hollows.
Small drops of hyaluronic acid filler in the under eye or upper cheek area can bring subtle but noticeable improvements to this appearance and addressing this issue can bring significant improvement to the overall appearance of the eye area and thus face.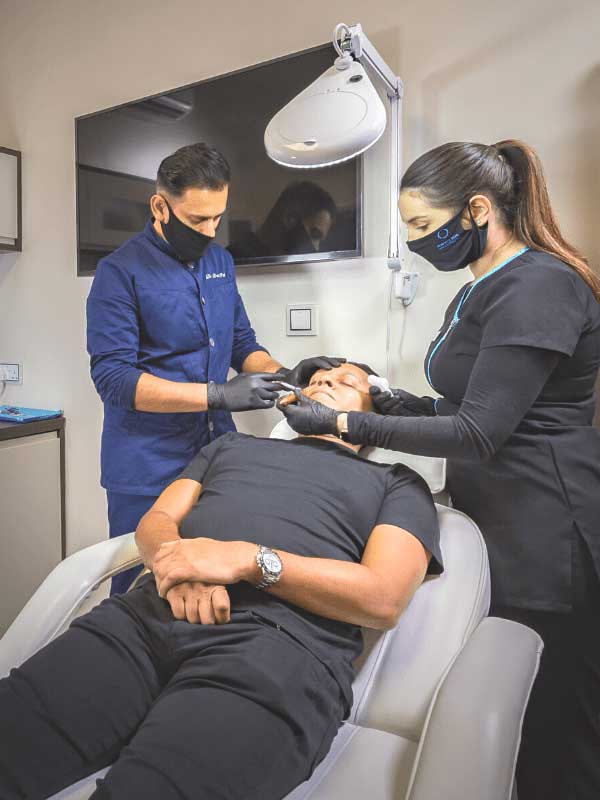 Why have your Hollow Eyes treated at Perfect Skin Solutions?
With our expert Doctors, and their extensive knowledge, they truly understand what is best for you as an individual. We understand that everyone needs a tailored treatment plan to best suit them and obtain the results that they want to achieve.
Get in contact