face Condition
Double Chin
A "Double Chin" is a layer of subcutaneous fat around the neck that sags down and creates a fold, making the owner appear to have a second chin. It can be caused by excess weight/bad diet, genetics, lack of exercise, alcohol, volume loss and age.
A double chin can be caused by excess weight and bad diet, genetics, lack of exercise, alcohol, volume loss and age. A double chin (or submental fat) is often associated with weight gain, however, those with a healthy BMI may also have one due to genetics or looser skin. Those with a genetically "weak" chin or jawline, may suffer from a double chin and it is very common to not be overweight, yet have a double chin. This is a concern we hear regularly about in the clinic and it can greatly affect someone's self-confidence. For more information please see the links below.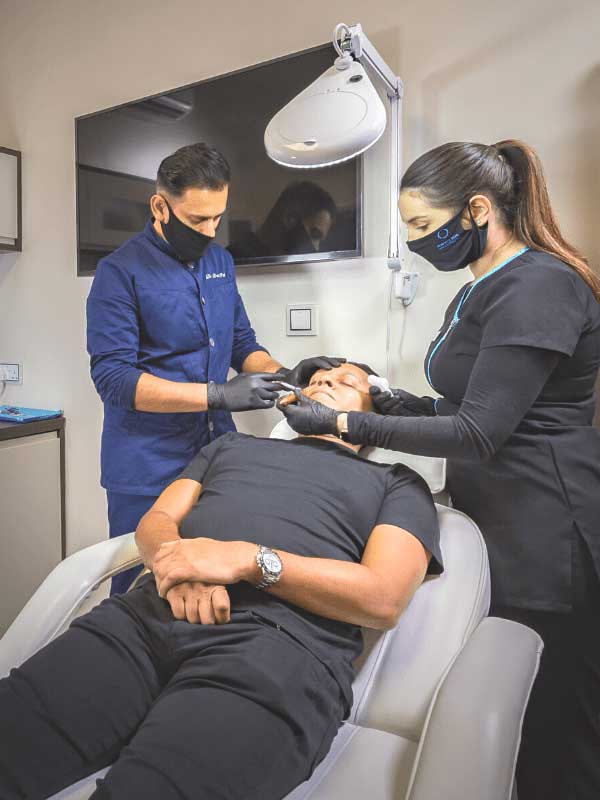 Why have your Double Chin treated at Perfect Skin Solutions?
We understand how this can be a concern for many and how it can also emotionally affect an individual. When you visit our team of expert Doctors and Therapists, you will soon feel relaxed and in safe hands. Our team has extensive knowledge on this condition and how you can benefit from certain treatments. We will always tailor a certain treatment plan that will suit you after assessing the area of concern. By doing this we can ensure that you get the results that you desire and gain your confidence back!
At Perfect Skin Solutions, we offer several treatments that can help reduce the appearance of the double chin including Embrace RF which combines Morpheus 8 (radiofrequency) with microneedling. FaceTite and Neck Tite is minimally invasive but very effective at melting fat and tightening the skin.
Get in contact