face/body/skin Treatment
Skin tag & Blemish Removal
Removing skin tags and blemishes has never been easier or safer, this non-invasive treatment is cost-effective and results are often immediate and life-changing. Don't live with something you hate, come see us so we can remove it and give you a much better outlook.
What is Blemish Removal? 
Advanced Cosmetic Procedures (ACP) are effective, non-invasive treatments for the removal of unsightly or bothersome skin blemishes without the need for any injections, incisions, downtime or surgery. ACPs are well established, originating in the early 1900s where diathermy was often used to treat broken capillaries, warts, spider naevi, port-wine marks and even xanthoma (yellow pigmented spots on the eyelids). Diathermy treatment techniques are clinically proven to reduce or remove many of the common, benign skin blemishes that are of concern to your patients. Today we can effectively treat over 20 different skin blemishes using Advanced Cosmetic Procedures. 
Common b
lemish
removals such as:
Facial Thread Veins – commonly found around the nose and on the cheeks

Blood Spots – bright red vascular blemishes frequently found on the midriff, back or front

Spider Naevus – a central dilated capillary with smaller capillaries like the legs of a spider

Skin Tags – Commonly found on the neck, underarm and areas of friction

Milia – Tiny white hard lumps containing keratin

Dermatosis Papulosa Nigra – Common disorder found on black skins

 
Age Spots and other brown marks or Pigmentation are all possible to remove with ACP.
Most blemishes we treat are removed in just one quick session, which makes it one of the most cost-effective treatments available. 
Before the treatment
Prior to your treatment ensure sun exposure is kept to a minimum and advise your clinic if you have had recent sun exposure.

 

Avoid

 the use of any exfoliating or potentially irritating products,

 such as 

AHA and BHA's, and Retinol for 4 days before and after.

 

Do not have any facial treatments or skin peels, for 1 week before treatment.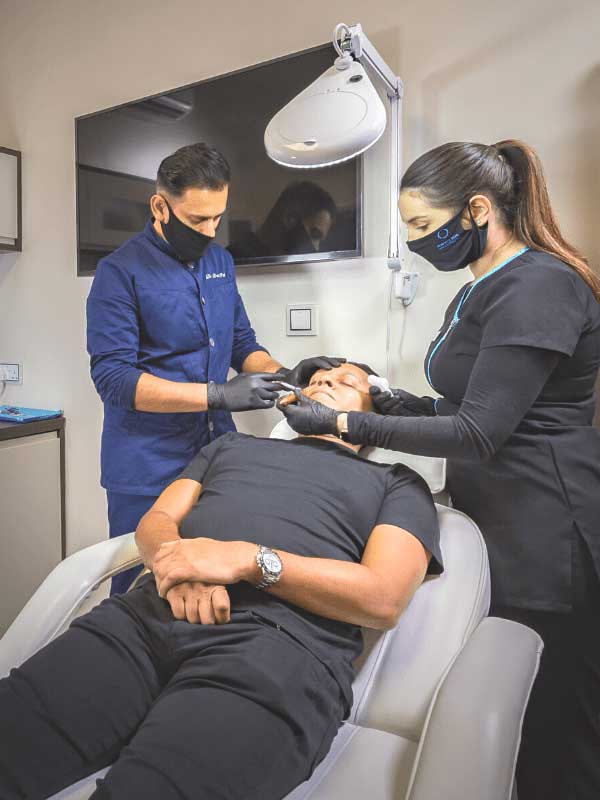 Why choose Perfect Skin Solutions for your Skin tag & Blemish Removal?
Our therapists are expertly trained to remove the blemishes and skin tags that plague you in everyday life. You no longer have to live with Milia or a skin tag, we can remove it and give you a better outlook.
Get in contact