face Condition
Forehead Lines
Forehead lines are a very prevalent issue presented by both men and women and the most common lines of concern in our 18-30 population, as these are often familial. Horizontal forehead lines affect the top third of the face and addressing these can significantly improve the "freshness factor" of the face.
Forehead lines or wrinkles are caused by the action of muscles on the forehead. The muscle contracts consistently throughout the day with our expressions and therefore lines and wrinkles can appear very early in life in some individuals ie early 20s. Appearance of these lines can be delayed significantly by Botox and even early static lines can vanish with treatment. More advanced lines will soften and therefore still give a healthier appearance to the skin.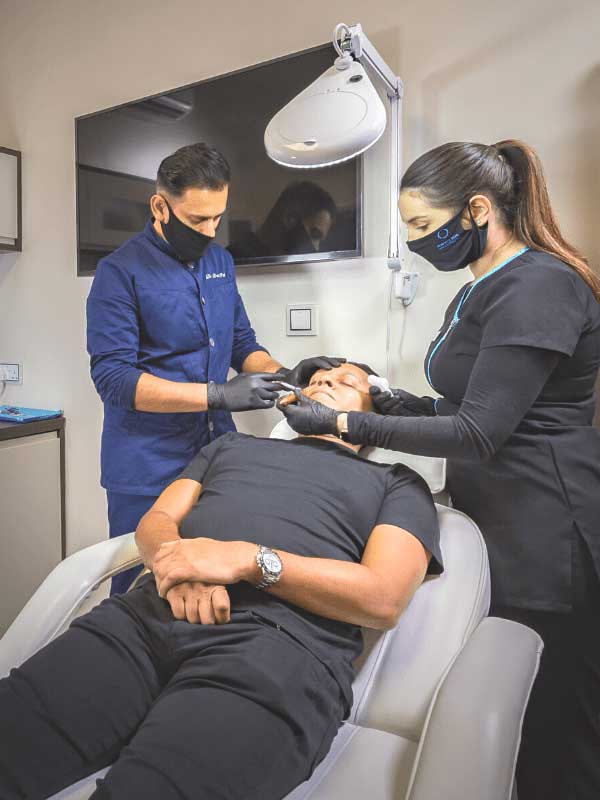 Why have your Forehead Lines treated at Perfect Skin Solutions?
Our experienced Doctors take careful consideration when treating forehead lines, taking plenty of time to discuss your concerns and what you would like to achieve with your treatment. They will also discuss any other potential treatment options with you, to ensure you get the results that you desire.
Get in contact