face/body Treatment
Exosomes
This breakthrough treatment is now available at our clinic! Exosome therapy is one of the most exciting treatments in the medical and aesthetic world today. Dr. Dev Patel launched Exosome therapy in 2020 and this is as cutting-edge as it gets. Exosomes are the signalling messengers from stem cells and have a whole host of potential benefits and applications, especially for skin health. In fact, all aspects of skin health improve with exosome therapy. We only offer Exosomes from 2 sources, plant (EXO|E) and salmon (E-50). Human-sourced exosomes do NOT comply with EU regulations for cosmetic products and cannot be used, even topically.
We only use brands of exosomes fully regulated for cosmetic use (CE marked) that also has a significant weight of clinical evidence to support its efficacy, even with topical use.
Applications include:
Pigmentation
Skin laxity
Dull skin
Lines & wrinkles
Scarring
Acne
Dermatitis e.g. eczema
Rosacea
Other inflammatory conditions eg lichen simplex, psoriasis
Hair thinning/loss (male and female)
(Please note: there may only be anecdotal or other limited evidence for exosome therapy in some of the above conditions. However, research in a multitude of conditions has shown very promising results).
THE EXO|E COMPLEX SYSTEM

A complete set of active plant based secretory factors and the latest bio-based, patented technology for modern skincare. Patients appreciate less downtime and enhanced aesthetic results. The EXO|E COMPLEX SYSTEM can be used to support treatments such as Morpheus 8, laser procedures and even injectables; reducing inflammation and downtime whilst enhancing results, or can be used as a stand alone treatment with or without micro-needling.

E-50 EXOSOMES

E50 Exosomes use a proprietary process, known as ENTR® Technology, to collect exosomes from the fibroblast cells of salmon testes and then cultivate these exosomes in dermis stem cell media. This method uses ultrasound and enables the creation of exosomes which are CUSTOMISED for skin rejuvenation. Both the cell host and the cell media which are utilised in the creation of E50 Exosomes are fully salmon derived.

By utilising salmon cells, this ensures that E50 Exosomes have low levels of free radicals and impurities. Using ENTR® Technology, this enables to limit the doubling time of the harvested exosomes. This quicker process allows for a final product which is HOMOGENOUS and PURE with up to 10,000 fold more exosomes per unit than other exosomes.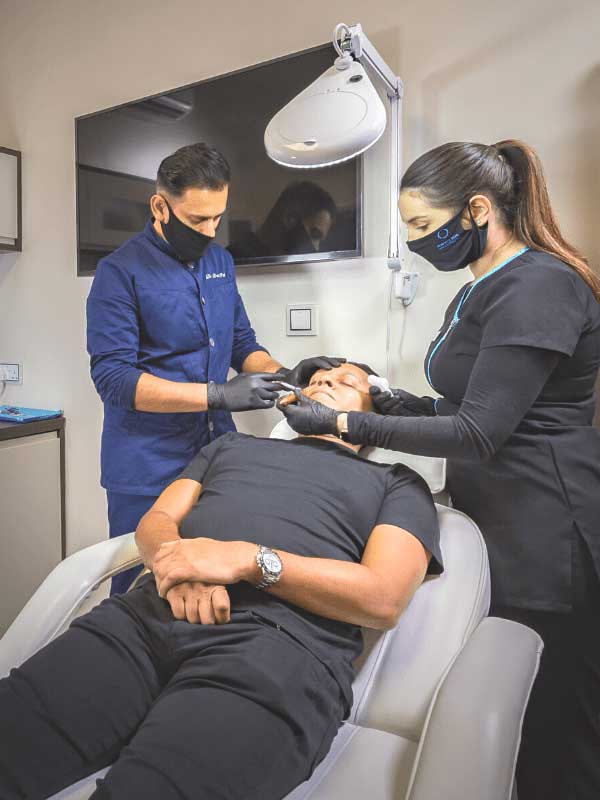 Why choose Perfect Skin Solutions for your Exosomes?
Dr Dev Patel is recognised as one of the pioneers of exosome therapy in the UK and abroad, having first used this in 2020. He has been interviewed by and featured in publications such as the Aesthetic Medicine Journal, The Evening Standard and Get the Gloss, talking about the subject. British Vogue recently focused an article around his comments on stem cells in skincare and his reputation within the sphere of regenerative medicine is far-reaching. Indeed, Dr Dev Patel is the Founder of the award-winning skincare brand CellDerma which makes the GF5 bio-regenerative growth factor serum, a leader in topical regenerative therapy.
Dr Patel has patients travelling from as far as the USA and Middle East for exosome therapy. He was invited to speak on Exosomes at the global FACE conference in London in 2022 to an audience of international medical practitioners. Dr Patel has personally trained and mentored our entire clinical team on the use of exosomes so you will be in good hands with one of our therapists or nurses. However, if you specifically wish to see Dr Patel, this may be possible to arrange after consideration of your case.
Get in contact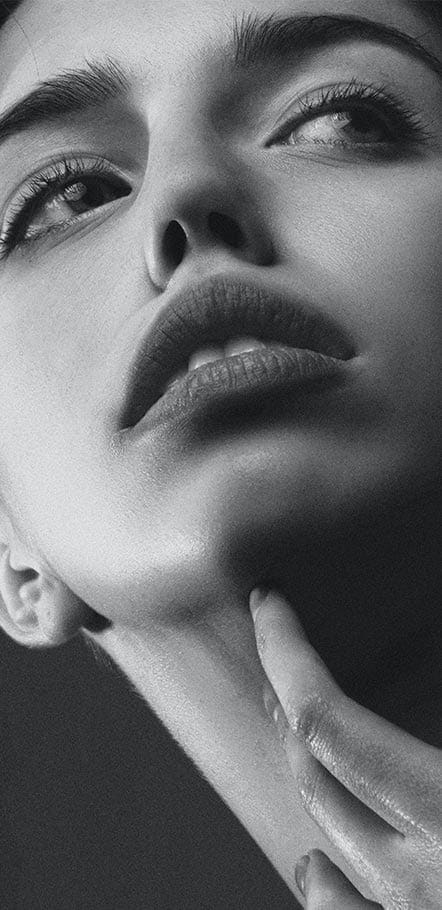 At a glance
---
Treatment time
15 - 30 mins
Full recovery
12 hours (in most cases)
Back to work time
Immediate
Sensitivity period
1 hour
Risks & complications
Bruising, temporary swelling