face Condition
Eye Bags
Eye bags are a condition that mainly affects a person as they age. As we grow older, the tissues around the eye gradually become weakened, including some of our muscles that support the eyelid.

Bags under the eyes can be seen as mild swelling in the skin below the eye. There are a number of factors that can cause a person to have bags under the eye. The main factor for eye bags and sagging around the eye is ageing. As we age, the muscles that support the eyelids begin to sag, fat in the lower eyelid moves downward, and gravity generally shifts everything downwards over the hills and valleys below the eye. Over time as we age our skin also loses its elasticity due to decreasing collagen and elastin within our body.  
Another cause of eye bags is a person's genetics. Inherited causes tend to be long-term and can be difficult to resolve.  
Other causes include:  
Fluid retention: Poor nutrition, especially foods that increase fluid retention such as salty foods

Allergies- Seasonal and other allergies, including food allergies

Lack of sleep

Stress

Medications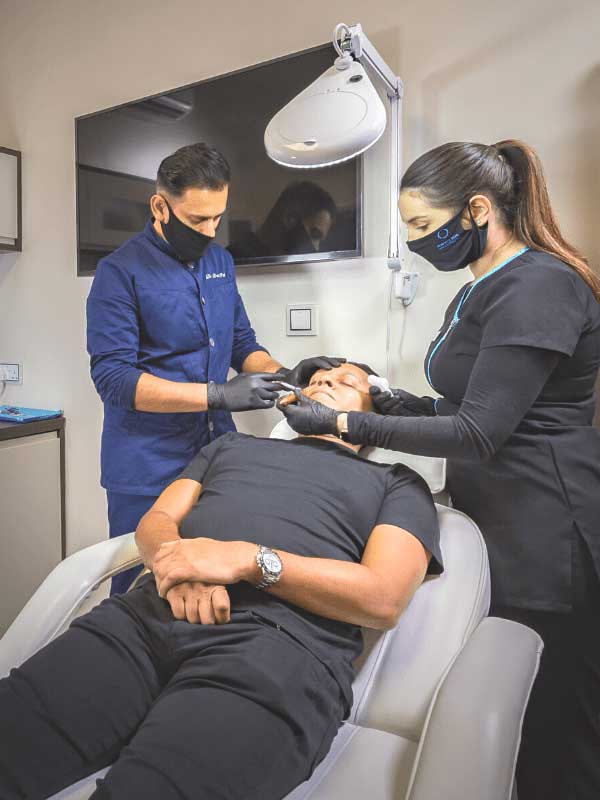 Why have your Eye Bags treated at Perfect Skin Solutions?
Here at Perfect Skin Solutions the main treatments that we offer to treat eye bags and skin laxity are:  
Plexr

 

Morpheus8

 

Dermal fillers
Get in contact