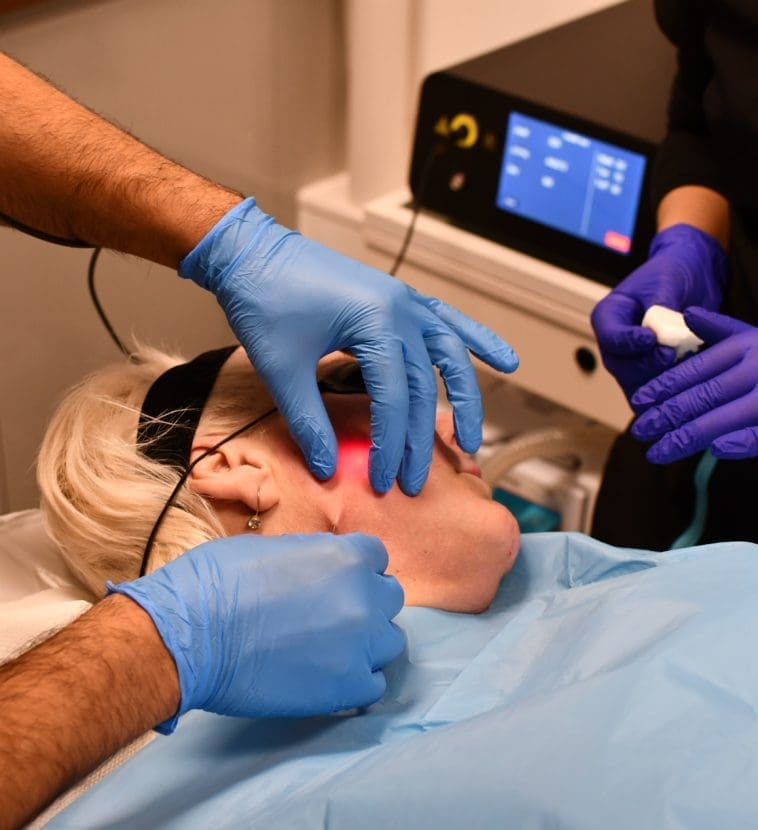 face Treatment
EndoLift
EndoLift offers a remarkable alternative to surgical skin rejuvenating, tightening, and contouring procedures. This revolutionary laser, suitable for face and body, can deliver impressive results with no surgical scars and minimal recovery time.
Key treatment areas 
Lower face (jowl) and neck 'sagging'

Eye area skin laxity

 

Scarring

 

Upper arms 

 

Thighs

 

Knees

 
Following local anaesthesia, a thin, laser-emitting wire, just 0.2-0.4mm in diameter, is introduced to the sub-dermal skin layer. With precise and delicate movements, the laser energy targets specific treatment areas to stimulate multiple responses:  
Mechanical contraction – whilst this gives the temporary effect of immediate skin firming and tightening, the key is the body's continuing response…

 

Improvement of skin 'architecture' – structural proteins such as collagen and elastin are naturally produced in response to Endolift. The early signs can be seen as soon as 4-8 weeks, but the process continues to work over time with 'peak' results 9-12 months after the procedure. 

 

Skin surface rejuvenation – due to the natural healing process being kickstarted by Endolift, the increase in proteins has an impressive effect on the feel and appearance of the surface of the skin. 

 

Fat reduction – by directing the Endolift Laser energy slightly deeper, we can target fat cells, causing them to emulsify. In addition, the Fibroseptal network, which holds fat cells together, contracts. 

 
The treatment typically takes 1 hour. Due to Endolift's minimally invasive nature, the downtime is surprisingly short. Patients generally experience slightly pink skin and mild swelling for 24-48 hours.  
In the majority of cases, only 1 treatment is needed but this varies depending on the individual. You will be advised on requirements for optimum results during your consultation. 
Why choose Perfect Skin Solutions for your EndoLift?
All Endolift treatments at Perfect Skin Solutions, are carried out by Dr Dev Patel.  
Dr Patel, a global leader and educator in the field of aesthetics, has almost a decade of experience in the use of energy-based devices for facial and body contouring.  
Having been mentored in the applications of Endolift by the world's foremost expert, Dr Riccardo Forte, Dr Patel's approach and technique is of the highest calibre.  
With honesty and realistic expectation at the core of all treatments carried out at Perfect Skin Solutions, you can be confident in your decision to proceed with your Endolift transformation.  
Get in contact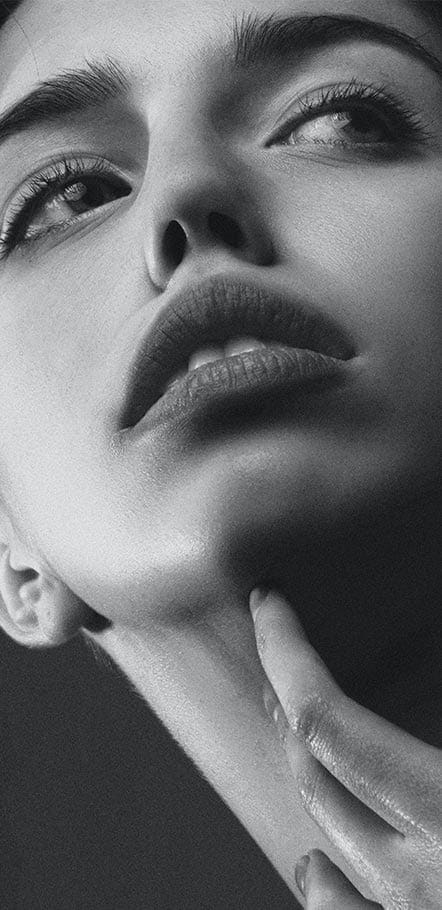 At a glance
---
Back to work time
24 hours
Sensitivity period
Mild redness and swelling, bruising
Risks & complications
Bruising, spot burn, discomfort.