face Treatment
NeoGen PSR
Our FDA-approved and CE-cleared NeoGen PSR utilises the unique properties of Nitrogen Plasma Technology to deliver 'whole of skin' damage correction and rejuvenation, whilst minimising recovery time versus other gas plasma treatments.
NeoGen can address an incredible breadth of skin concerns from skin laxity (loose skin) to surface issues such as wrinkles, pigmentation and open pores. We believe the PSR offers many advantages over LASER technology such as CO2 LASER. It may be used on all skin types at medical discretion. Gas-plasma energy triggers skin surface renewal whilst enabling deeper dermal remodelling with enhanced collagen and elastin. NeoGen PSR is ONLY available from approved medical practitioners. Click on the FAQs below to learn more.
NeoGen PSR Targets key concerns including:
Acne (active)
Actinic (solar) keratosis
Eyelid laxity (inc. crow's feet folds, heavy lids, under-eye folds)
Lines & wrinkles
Large pores
Pigmentation (inc melasma, sun spots, freckles)
Poor texture
Scars
Sun damage (photodamage)
Skin laxity
Skin lesions
Stretch marks
Key benefits:
Quick treatment time
The entire face and neck can be treated in a single session
Can be used on body areas
Non-invasive: no puncture wounds, no thick crust, no bleeding, no cutting
UK-made, reliable, clinically tested and proven
Skin tightening and resurfacing in one solution
Less downtime and better safety profile VS other energy-based devices
CE approved for Fitzpatrick 1-4; 5-6 at doctor's discretion
May be used on darker skin types
NeoGen PSR is the most powerful model available (see FAQs below)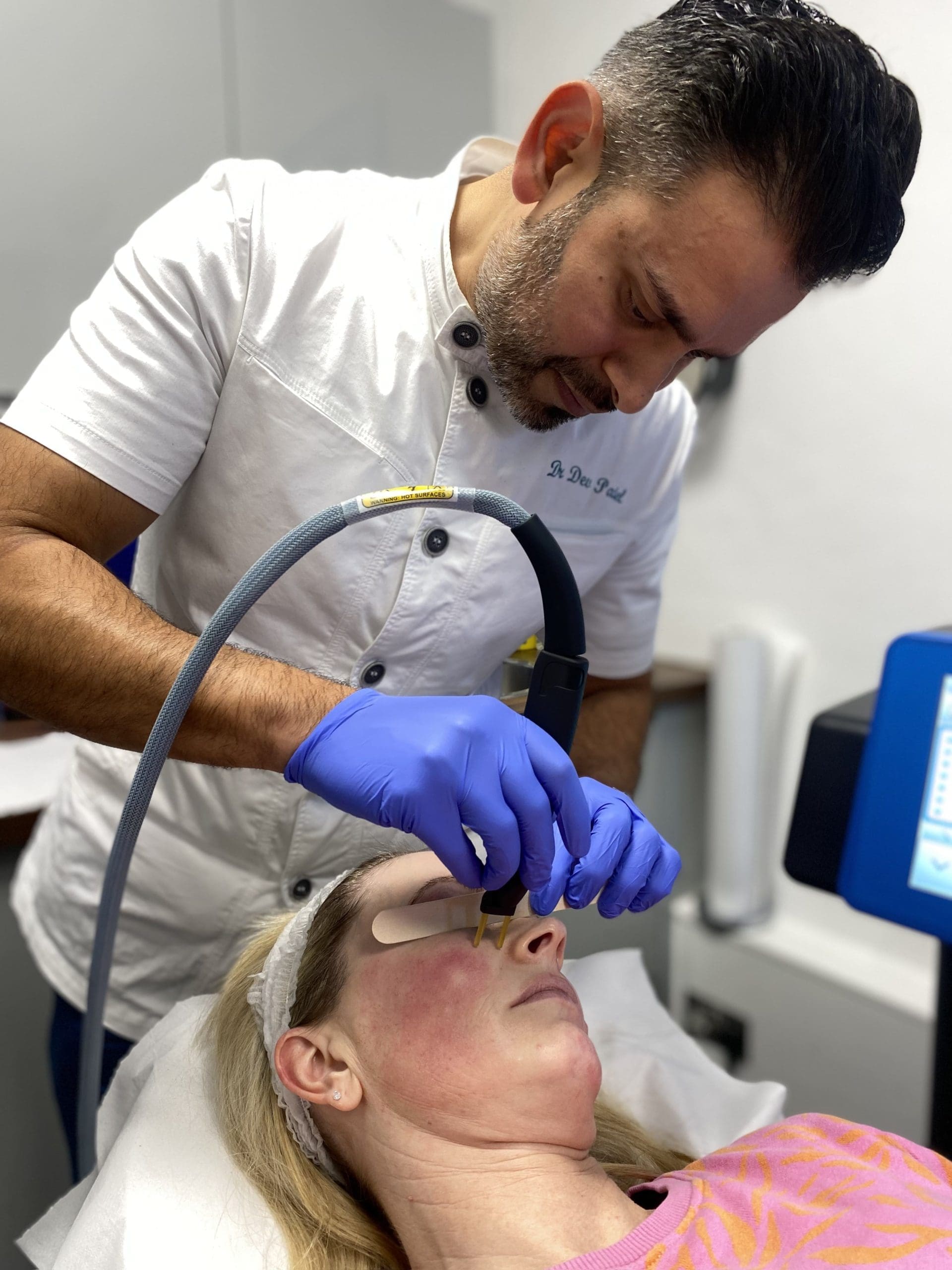 Why choose Perfect Skin Solutions for your NeoGen PSR?
Our Founder and Medical Director, Dr Dev Patel is on Neogen's clinical advisory board and is well-recognised as one of the world's foremost experts in the application of 'gas plasma' technology in aesthetic dermatology. He was the first doctor in the UK to use gas plasma within this field and has performed almost 2,000 procedures. He has been invited to speak on the subject at all major global aesthetic conferences from the UK and mainland Europe, to the USA and Asia. He has also taught clinicians about this technology in numerous countries including China, Norway, UK, Canada, the USA and Italy. Dr Patel's clinical team have been trained to the highest level to assure you of the best standards of care, whomever you are seeing for your treatment.
Get in contact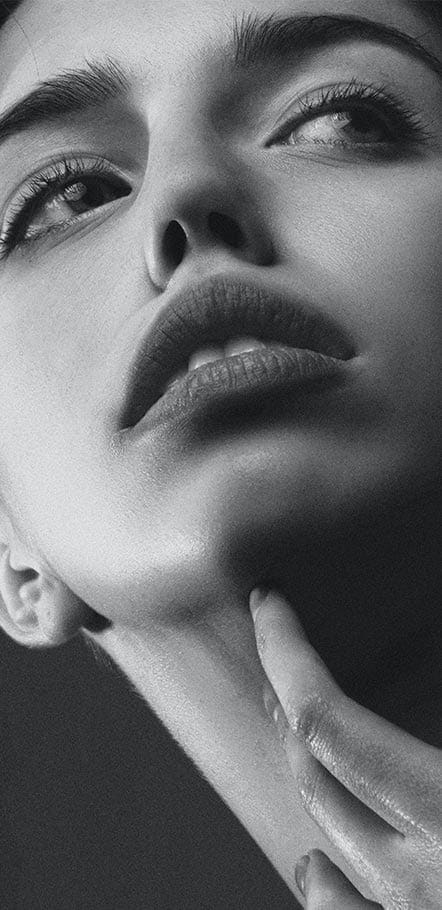 At a glance
---
Treatment time
Typically 10-60 mins
Anaesthetic
Topical (cream)
Back to work time
1-3 days
Sensitivity period
3-7 (longer for high power)
Duration of result
Long-lasting, improvements can continue to develop for up to 12 months.
Risks & complications
N/A