Patient Stories
Here are just some of our patient's testimonials of their journey at Perfect Skin Solutions
Kim's Story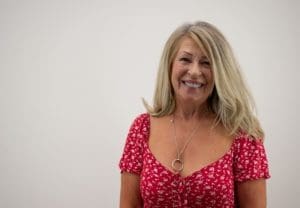 "As a woman who's always been very confident in knowing I looked good, age has begun to take its toll on me. I have tried a range of different skin clinics looking for that magical touch. Somewhere I could say how I felt & what was troubling me about my ageing face. Each time I visited a clinic I was always full of hope, only to be so disappointed with the results. From the time I called Skin Solutions they moved heaven & earth to accommodate me. I have now had a variety of treatments, on my face & my body. My eyes are now wide open, the deep crease across my nose is no longer there, even the deepest creases & wrinkles are so fine I can hardly see them. Now when I look in the mirror I smile, knowing I look at least 15 years younger. My confidence is back, I am no longer embarrassed about my face, just the opposite, I cannot wait to get back out & show off the transformation Dr Dev Patel has made to my face, truly remarkable. I cannot thank Dr Patel & his amazing team enough, walking through the door of Skin Solutions was the best decision I could have made."
Watch Kim's story here
Shireen's Story
"Dr Patel is amazing! I am always nervous before clinic and he has a way of instantly making me feel reassured. The results are always brilliant, as is the aftercare. I would absolutely recommend Perfect Skin Solutions to anyone that is unsure about where to go for any treatment. All the staff are really friendly and the clinic itself is really lovely too!"
"An excellent service, Dr Patel & his assisting therapist made me feel at ease completely. I was very nervous before I went and quickly realised I had nothing to worry about, I was in such good hands!"
Watch Shireen's video here
Zoe's Story
"Dr Patel did a thorough assessment of treatment needed and described it what he would seek to achieve in detail and why, and reviewed the risks with me. The filler and Botox was administered with care and minimal discomfort. Dr Patel will always be honest and is not afraid to say what the patient might not want to hear, which I absolutely respect. What I particularly like about this clinic is that its obvious they will only take on work that is justified given the individuals own skin and facial structure to correct something they have lost for example (like volume), not just responding to a "look" that a patient wants to achieve. It shows great integrity. It is so reassuring to know that your procedure is being performed by a medically trained and highly experienced Doctor, who will be there for you immediately if you have any concerns or issues afterwards.
I have a lot of respect for the clinic and Dr Patel, and trust that they will always work to achieve the best result for me. Since I've been coming here, colleagues and family I don't see regularly have mentioned how well and refreshed I look. I spend much less time looking at myself critically in the mirror and avoiding photos, and just concentrate on enjoying my life. Result! I love that the team members communicate so well (almost telepathically!) before, during and after treatment which makes patients like me feel well looked after, at ease and that we're in capable hands. Which we are!"
Watch Zoe's video here
Gina's Story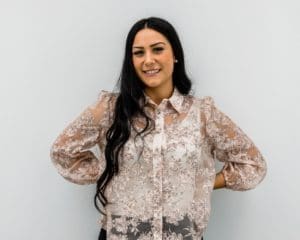 "Very professional doctor. Knew what he was doing and gave me the best advice he could. Its always amazing and I feel really comfortable. Everything was well explained. Delighted!
Staff are always so polite. Dev Patel is amazing and really cares about his clients and doing the best thing for their looks. Thanks so much!"
Watch Gina's video here