face/body Condition
Hair Loss
Hair Loss is a concern affecting millions of men and women and can be the result of heredity, hormonal changes, medical conditions or a normal part of ageing. Anyone can lose hair on their head, but it's more common in men.

People typically lose around 100 hairs a day. This usually doesn't cause noticeable hair thinning because new hair is growing at the same time. However, those suffering from hair loss will lose excessive amounts of hair and it won't be regrowing. This can appear on the top of the head as part of a gradual thinning, or even in circular bald or patchy spots.
Hair loss is typically related to one or more of the following factors.
-Family history (Hereditary)
– Hormonal changes and medical conditions
– Medications and supplements
– Stress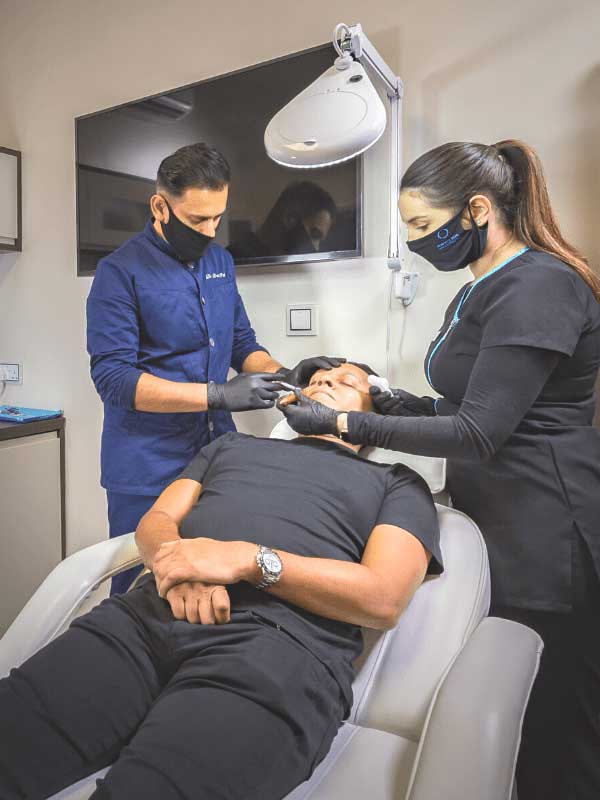 Why have your Hair Loss treated at Perfect Skin Solutions?
It is important to have a thorough examination to ascertain what type of hair loss you are suffering from in order to know how best to treat it. We have advanced treatments to help with hair loss one of which is Mesotherapy, which introduces tiny quantities of traditional pharmaceuticals, vitamins, mineral and amino acids into the skin. Using a specialised cocktail, the scalp is essentially given a vitamin boost which can also improve blood circulation in this area. Better circulation allows the hair follicles to be better nourished and improves hair re-growth. Our exceptional Doctors will talk you through all the treatments and assess which ones suit you to help you achieve the best results.
Get in contact