face/body Condition
Excess Hair
Excess hair can be due to a number of factors, including hormone changes, certain conditions, time of the year, and genetics. If you have unwanted hair, we can help. Excess hair can be easily treated and will leave you feeling much better in your skin.

Excess hair or Hirsutism in women is when hair is thicker or darker in places such as the face, neck, chest, stomach, lower back, buttocks or thighs. It can be linked to your hormones called androgens, and if the level of these hormones increases, or your body becomes more sensitive to them. Another cause can be polycystic ovaries or PCOS. This affects the ovaries and causes symptoms such as excessive hair, acne or irregular periods. If your hair is lighter then it's unlikely to be hirsutism, most women get more of this type of hair as they get older, particularly after menopause. However, it is treatable.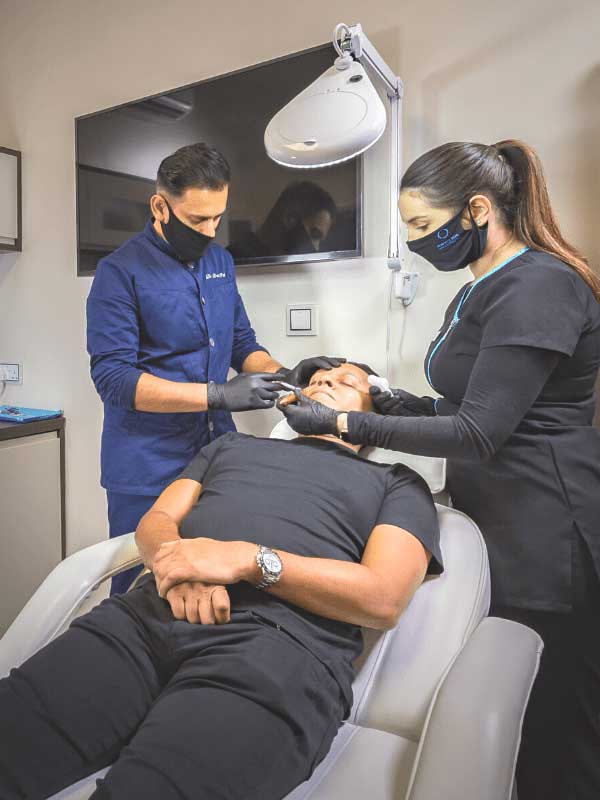 Why have your Excess Hair treated at Perfect Skin Solutions?
We use Triton Duo at our clinic. The Triton platform comes from the globe's No.1 aesthetic technology company – InMode – and houses the incredible Triton Duo, built on the original Triton Duo. Triton Duo combines the unique properties of TWO different lasers, each effective in its own right (Diode 810nm and Nd:YAG 1064nm). This allows for the effective removal of different hair types and also allows safe treatment of darker skin. We routinely see patients who have wasted 100s of pounds on hair removal and are understandably quite sceptical. Some of these patients see results within just 1-2 sessions! If unwanted hair is something that is affecting you, contact our reception team to schedule a consultation with one of our expert therapists to find the right course of treatment for you.  
Get in contact