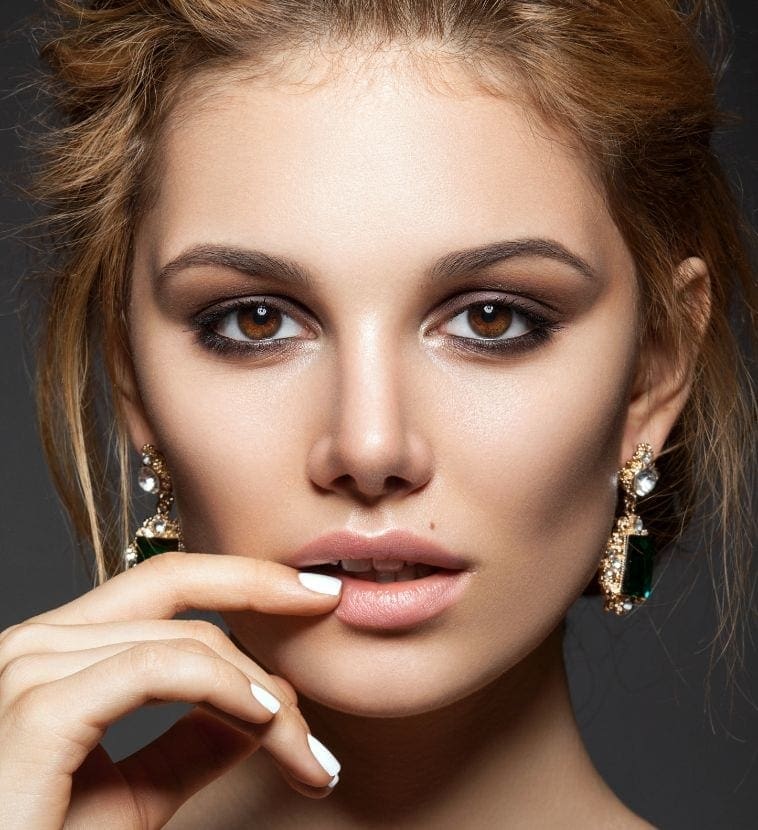 skin Treatment
Skin Care
Proper skin care has never been so important. Your skin is the largest organ in your body so why wouldn't you take care of it? A healthy complexion mirrors a healthy body and taking care of your skin is just as important as eating well, drinking water, and keeping fit.
Sticking to your skin care routine daily will provide your skin with consistency and better prevent the signs of ageing and sun damage. Our skin is exposed daily to harsh and damaging environmental agitators such as extreme weather conditions and air pollution. Protecting your skin from these environmental factors will be easier than correcting your skin further down the line.
Along with prevention, medical-grade skincare will also directly address severe skin conditions such as acne, rosacea and melasma.
Our expert team of clinicians are highly trained in medical-grade skincare ingredients and know every product that we stock inside out. We offer several different brands of skincare to truly allow a unique and personalised regime for you.
Choosing skincare products can be confusing. We have all played the skincare lottery and bought products that turn out to be the complete opposite of what our skin really needs. Not only does this result in an abundance of half-used products on your bathroom shelf, but in many cases, this can end up being very expensive! We don't expect you to know what to use on your skin, so let our team of skin enthusiasts help you!
We offer a vast majority of products within the skincare brands that we use.
Cleansers are used to remove impurities and excess oil from the skin. Our cleansers aim to balance the pH level of your skin, leaving your skin feeling supple and comfortable.
Speciality serums are used to prevent and correct specific skin concerns and/or conditions such as acne, rosacea, photo-ageing and pigmentation. Included in our selection of serums are 'hero' ingredients retinol and vitamin C and E.
Sunscreens are used to prevent your skin from those harsh environmental factors as well as sun damage. Our sunscreens include physical filters which provide powerful broad-spectrum protection against harmful UVA and UVB rays.
Moisturisers nourish and improve skin texture, using powerhouse peptides to strengthen the skin and reduce the appearance of fine lines and wrinkles.
Eye creams formulated especially for the delicate eye area to hydrate and strengthen the skin as well as reduce the appearance of fine lines and wrinkles.
Skin prep products are products that can be used stand-alone as part of your skin care regime, however, due to the incredible wound healing results from some of our speciality creams, we use these as prep prior to some of our more invasive treatments.
Medical-grade foundations help to conceal imperfections whilst allowing your skin to breathe. These include ingredients which promote wound healing and reduce inflammation.
Collagen drink – alongside topical skin care products, we also offer a multi-awarding winning collagen drink, Skinade. This drink works through a formulation of active ingredients to boost your body's natural production of collagen and hyaluronic acid. Most of our patients can see and feel results in as little as 30 days! We recommend taking Skinade along with your in-clinic treatments and/or your home skin care regime to enhance your results.
Our Skincare Brands
CellDerma
AlumierMD
TebiSkin
Image
Skinade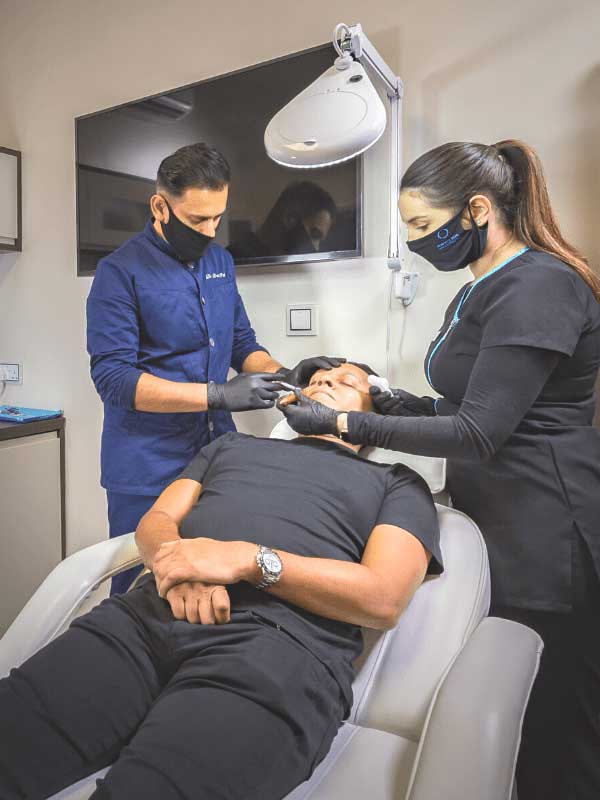 Why choose Perfect Skin Solutions for your Skin Care?
Our products are medical grade and can only be prescribed by a member of our clinical team. We have researched, tried, and tested several different skincare brands to ensure we bring only the highest grade available and we offer flexibility within our brands to ensure optimum results.
We care about what you put on your skin. So much so our Doctor – Dr Dev Patel has personally vetted and ensured every product meets our high standards so we can ensure whatever you choose will be of a quality you will find on his shelf at home.
Get in contact

At a glance
---
Treatment time
Medical-grade skin care products are used to prepare your skin before in-clinic procedures, and to maintain your results after. Products can also be used alone as a prescribed at home treatment.
Full recovery
It can take a few weeks for your skin to adjust to new ingredients. Following your skin care consultation, we will review your new routine after 6 weeks. It can take up to 6 weeks to fully appreciate results of your new skin care products, however, the majority of our patients report noticing results after just a few weeks.
Back to work time
Immediate
Sensitivity period
0-12 hours depending on ingredients used
Duration of result
Long-term with consistent use
Risks & complications
N/A