face/body/skin Treatment
PicoMax Laser
PicoMax is a picosecond medical grade laser with several different wavelengths for treating tattoo removal, pigmentation conditions including melasma, skin rejuvenation, and reduction of acne scarring. PicoMax operates at different wavelengths that offer high peak power with shorter pulse duration. This leads to less discomfort and lower risk of side effects for patients. End results are achieved in a lower number of sessions.
Picomax applications 
Tattoos

Wrinkles

Acne

Nevus of OTA

Blue nevus

Speckled nevus

Lentigo 

Cafe au lait

Hyperpigmentation

Freckles

Melasma
Targets melanin to treat many pigmentary conditions with minimal thermal damage due to picosecond pulse duration and bespoke treatments with 2-10mm adjustable spot sizes.
Carbon peel:
The laser carbon peel is a fast and painless procedure done to help improve the look of the skin. Laser carbon peels are typically very effective for improving and brightening the skin tone leaving the skin glowing with a more youthful appearance. Its ideal for oily skin and large pores. The carbon absorbs oil, dirt and dead skin cells from deep within the pores.  When the laser light is passed over the area, it destroys the carbon, taking dead skin cells, and oil with it. 
The carbon laser facial is suitable for: 
Removing excessive oil and sebum

 

Refining and minimising enlarged pores

 

Helping pigment & hyperpigmentation damage

 

Lessing the appearance of fine lines

 

Reducing acne and post – acne scars

 
If you have severe acne or acne scarring, it may take several treatments before you see full results. Fine lines and wrinkles should also be visibly diminished after one or more treatments. 
Recommended series of treatments: 4 – 5 treatments every 2 weeks.
Pigmented lesions:
PicoMax uses short burst of energy to target many pigmentary conditions with minimal thermal damage due to the picosecond pulse duration and bespoke treatments with 2-6mm adjustable spot size. This fragments the pigmentation causing it to rise to the skin surface where it flakes off. Leaving the skin with a more even skin tone.
We can treat a variety of pigmented lesions such as: 
Nevus of OTA

 

Blue nevus

 

Speckled nevus

 

Lentigo

 

Hyperpigmentation

 

Freckles

 

Age spots

 

Café al Lait

 

Melasma

 
Tattoo Removal:
PicoMax makes tattoo removal even easier. The 1064nm wavelength targets black, blue, and green tattoo inks, while the 532nm wavelength offers effective treatment of red, yellow and orange inks, which are typically hard to correct.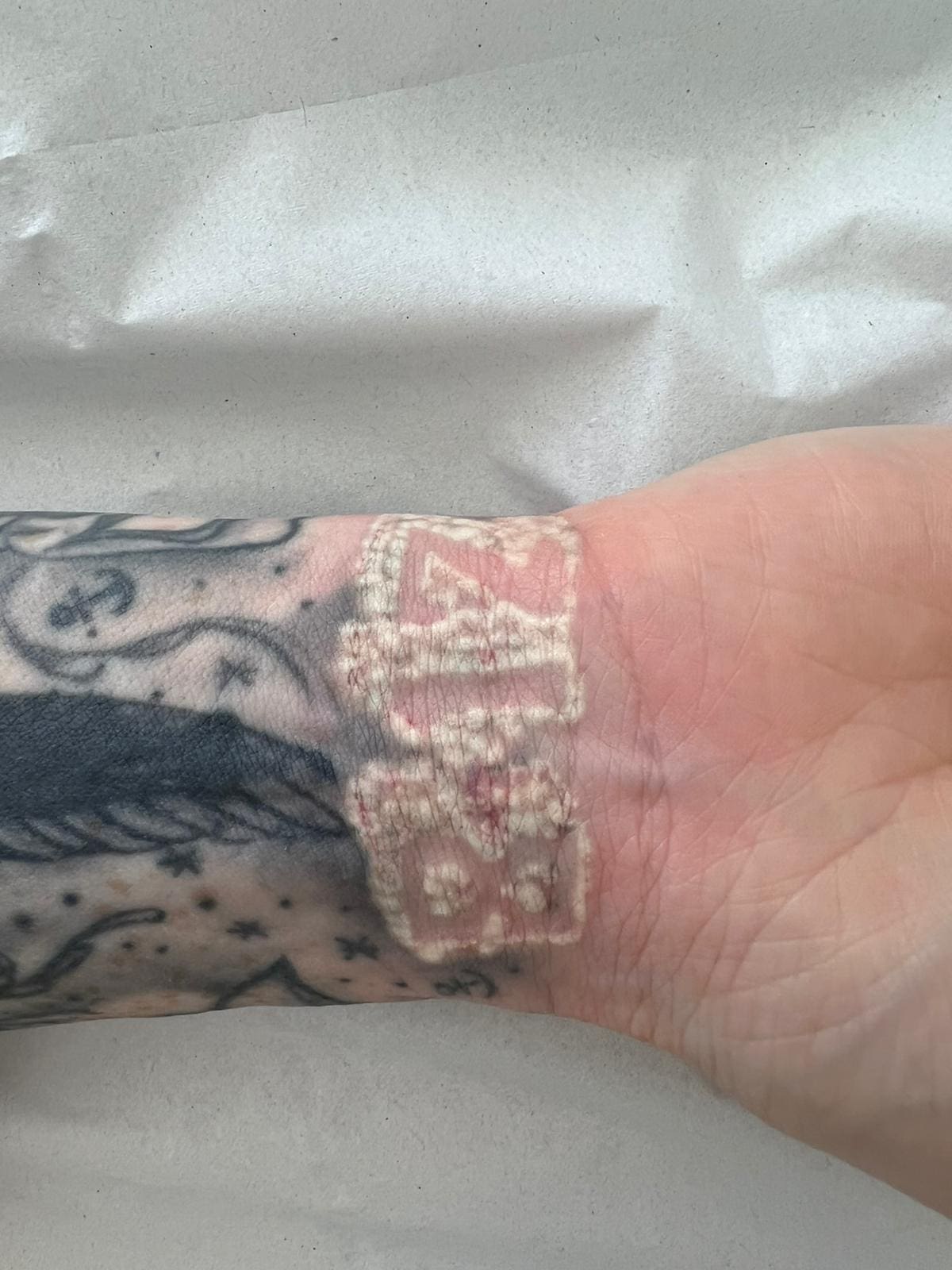 Why choose Perfect Skin Solutions for your PicoMax Laser?
At Perfect Skin Solutions we keep up to date with new technologies to give our patients the very latest in aesthetic devices. PicoMax has many applications for skin conditions and is especially effective for tattoo removal. Find out more from our therapists on what this treatment can do for you.
Get in contact