The First Step into Aesthetics
Deciding to come to Perfect Skin Solutions for an aesthetic consultation is your first step in a commitment to yourself – now, and for years to come.  
You've Googled, you've asked around and you have some idea of the treatments you'd like. Your mind is set but still…those nagging questions and fears (often fuelled by social media and 'shock horror' headlines) are not so easy to shake.
It's such a familiar story, we've all been there!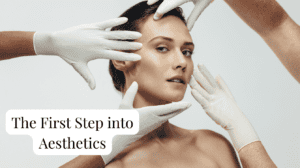 It can be so much easier to process when you're prepared for what's to come, and your specialist consultation is where your journey begins. So what happens in a consultation?  
First and foremost, this is YOUR time, we want you to leave feeling confident and informed.
This is your opportunity to discuss your concerns and goals. Things that bother you all of the time, some of the time, or your future projections. 
Perhaps take a moment to look in the mirror before you attend the appointment, to remind yourself and be sure of what areas you'd most like to treat. 
There are no silly questions! Your therapist or Doctor will be fully qualified and highly experienced in giving you the reassurance you need. Through questions about your health and lifestyle, they will guide you through exactly what's happening both at a superficial level, and below the surface layers of your skin. Perfect Skin Solutions boasts an incredible array of groundbreaking photography equipment and you may be offered the opportunity to actually see your skin's structure in full 3D, they really are impressive bits of kit (my mind is blown daily!). Photographs play a key role both for you and your clinician. We'll always photograph you from several angles; front on, left, right; plus close-ups of particular areas of concern. Whilst many treatments certainly do have an immediate 'WOW factor', many are far more subtle and develop over time as your skin regenerates and bounces back fresher, plumper and healthier. These results are gradual. As an assistant, patient review appointments never cease to amaze me, as this is where we can compare before and after photographs for you to truly see what magic has been achieved.   
Of course some of us really do want those instant changes, but they can be intimidating. Rest assured that I have never seen anyone leaving Perfect Skin Solutions looking like a frozen duck! We pride ourselves on achieving enhanced, natural and bespoke beauty, tailor made to every single individual. We'll always be honest, if, for example, we don't think fillers are right for you, we'll tell you. These are not one size fits all procedures. My favourite first mirror check response is ' Oh wow, I look amazing, how did you do that?'. The results are noticeable, but if you didn't know, you wouldn't quite be able to put your finger on it… 
And so you've asked your questions, you've shared your concerns, you've endured the close up photography session and you know what treatments are suited to you.
What next?
We can send treatment links for you to read through in your own time, or, you can head straight to reception to book your next appointment. There's no pressure, it's your journey, but I promise that everyone here will be genuinely excited to see your results!
By Bea Jones