What is clean skincare & why should I be concerned about ingredients?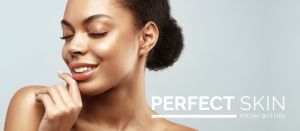 Written by Amber, Aesthetic Therapist
What is clean skincare? A frequently asked question and mistaken by a lot of people for meaning organic and pure. Clean skincare means the skin can process, accept, recognise, and be successfully used with minimal irritation, or disruption. Clean ingredients can be synthetic and/or natural. Knowing what is in the products you use, not only makes you a better consumer allowing you to educate yourself in why it is beneficial for you, rather than just being told the common line "I recommend this for you" but having no idea of the reasoning behind it or how it will help you.
There are several well-known ingredients along with some that are less familiar, but none the less equally as important, firstly the most talked about are:
Hyaluronic Acid – For starters, did you know that you produce this naturally in your own body? HA can bind up to 1000 times its weight in water! In other words, because of its ability to draw and hold water, it can be used as a hydrator to keep your skin moisturised throughout the day.
Vitamin C – A potent antioxidant that can be used topically to treat and prevent changes associated with photo ageing, treatment of hyperpigmentation, reduce the appearance of fine lines, the anti-inflammatory response in the skin, helping combat redness and inflammation even after sun exposure.
Retinol – Retinoids increase the production of collagen and improves skin colour. Additionally, helps to fade age spots and soften rough patches of skin. Fun fact Retinol was used predominantly for Acne sufferers before dermatologists discovered the amazing anti-ageing benefits!
Zinc Oxide – Zinc oxide is a white mineral ingredient found in some sunscreens, it works by scattering the sun's rays, which prevents potential damage from getting into the skin. Doctors' sunscreens with zinc oxide are known in the dermatology world as "physical" sunscreens because they sit atop the skin and physically block the rays.
All the above are the key ingredients for making up any good skincare routine.
There are many good ingredients out there, but a lot of products also contain some nasties that your skin will most definitely not thank you for, below are some of the most common ingredients found in products and that we as clean skincare ambassadors urge you to avoid, to ensure maintaining good skin health.
Products to look out for and avoid where possible
Parabens – These have been known to elevate cellular level damage caused by UV exposure, which may even cause skin cancer. They can also sensitise the skin, causing allergic reactions.
Artificial Fragrances – Many synthetic chemicals are harmful to human health causing the skin to sensitise and the body to come out in conditions such as eczema, hives, or contact dermatitis. Most products will not officially name 'artificial fragrances' on their ingredient list, instead, you need to be aware of the scientific term that manufacturers will use to display this on the product packaging, which is known as ethyl alcohol.
CellDerma product range
Exclusively at Perfect Skin Solutions, the CellDerma range is fast becoming a lot of our patient's best friends and staff! Why you ask? Not only is it clean, but the results are amazing even after a few uses.
Amber's Favourites
Below are my 2 favourite must-have products from the CellDerma range: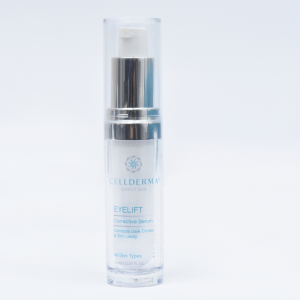 Eyelift – containing Persian silk tree extract and Dirucotide, this is my go-to morning and evening eye serum to help upper lid laxity and dark circles.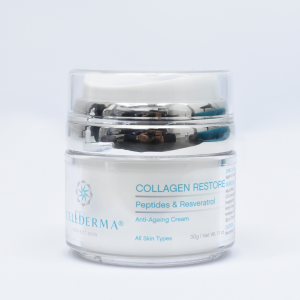 Collagen Restore – Bio peptides, Resveratrol and Hyaluronic acid for brightening and smoothing the appearance of fine lines.







Remember each of our skin needs is different, why not book an Aesthetic consultation with one of our Therapists so they can guide you in the right direction of which ingredients/products would be best suited for you and your skin.
info@perfectskinsolutions.co.uk