Eyelids (Baggy)
As you age, your skin gradually loses its elasticity and begins to droop all over, but the effect is most obvious on your face — especially around the eyes
If you're bothered by drooping eyelids and sagging, wrinkled skin around your eyes, both injections and soft surgical options can help make your eyes look more youthful.
For non-surgical blepharoplasty, we have several treatments available including PlexR® which is a ground-breaking and patented innovation, opening a new and exciting frontier in the fields of Medical Aesthetics. We are very pleased to be able to offer this technology as one of the first clinics in the UK and the technique is performed by Dr Patel, our experienced and certified specialist doctor.
Treatments Available
PLEXR® / PLEXRPLUS®
"The incredible alternative to surgery!"
Now being offered by Dr Dev Patel at our Portsmouth Clinic.
Launched at our clinic in 2014, PLEXR® is a revolutionary and patented innovation, opening a new and exciting frontier in the fields of Surgical and Aesthetic medicine.
Dr Patel is currently UK Ambassador and Lead Trainer AND Global Key Opinion Leader and Trainer for Plexr and Plexr Plus.
PLEXR® offers an effective alternative option to certain surgical procedures eg Non-surgical Blepharoplasty (baggy eyelid correction), Necklift & Facelift.
Cosmeceuticals
Cosmeceuticals are medical-grade cosmetic products, scientifically formulated to get active ingredients to the target area within the skin. Although fake products can be found on the internet, UK distributors will only supply these products to clinics like ours, as it is important to match the correct product(s) with your skin type and need. We receive consistently positive feedback from clients who use recommended skincare products. Continued use also helps maintain the benefits of your treatment(s) eg fighting on-going sun damage or controlling rosacea once settled. Read some of the truths about skin creams, in our FAQ section below!
ClearLift 4D
ANTI-AGEING TREATMENT OF THE YEAR 2016 – MyFaceMyBody Awards
What are the benefits of ClearLift 4D?
Boosts collagen & elastin reducing fine lines and wrinkles
Tightens loose skin
Lightens pigmentation and dark scars
Dark eye circles and puffy under-eyes
Excessive pore size
Improves mild scarring
Reduces skin redness
Painless with no downtime
SAFE for ALL SKIN TYPES
Ideal before big events or as a lunchtime treatment
The Clear lift treatment is the very best – it gives great results and leaves you feeling rejuvenated. The new improvements to the Clear lift enhance it further.
Before & Afters
Baggy Eyelids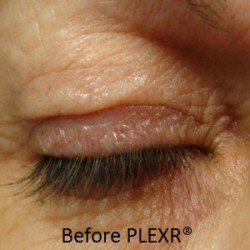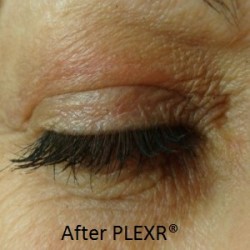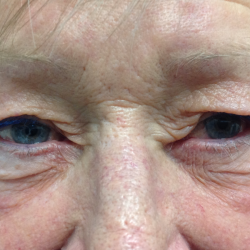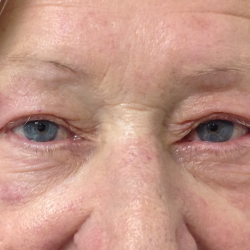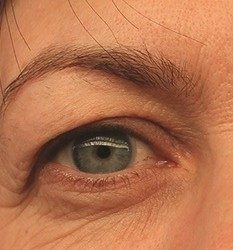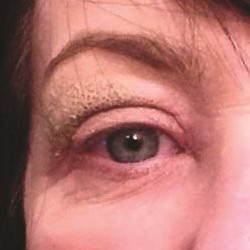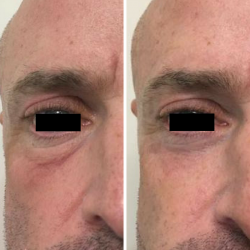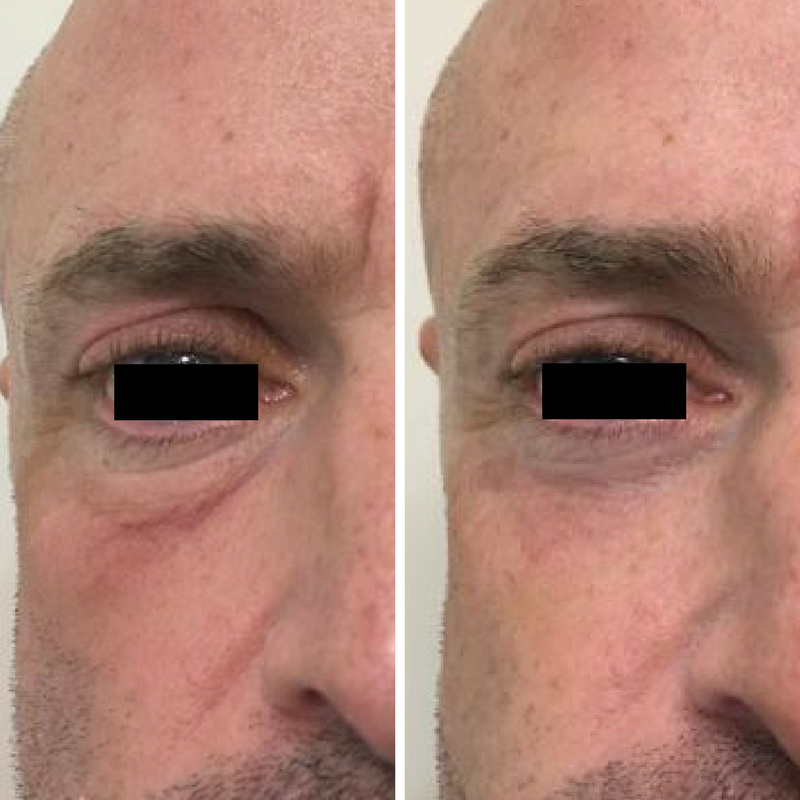 Eyelids (Baggy) FAQs
Portsmouth Clinic Prices:
Non-surgical Eyelid Correction (Blepharoplasty)- 1-3 treatments usually required.
Upper or Lower eyelids – £450 per treatment (£1195 for course of 3)
Both Upper & Lower eyelids – £695 per treatment (£1795 for course of 3)
(Upper or lower eyelids may be swapped with Crow's Feet area with no price change. If in addition, supplement due is £295)
Facelift – from £595
Necklift – £695 (if further treatment necessary; charged at £395)
PLEXR mole removal – from £295 (price on consultation)
Other treatments – Prices on consultation
London Clinic Prices:
Eye area:
Upper Lids (UL) or Lower Lids (LL) or Crow's Feet (CF) – £650
UL & LL – £895
UL & LL & CF – £950