MORPHEUS8 stimulates collagen production of the underlying layers of the dermis. By targeting the deeper layers of the skin, the building blocks will reorganize themselves in a natural anti-ageing process.
Morpheus8 can be used on any areas that can benefit from sub-dermal renewal. The most commonly treated areas include the lower face and neck. Areas of the face and body that exhibit wrinkles, discolouration or acne scarring are suitable for treatment.
"I cannot believe the improvements in my skin after the Morpheus8 treatment. I went out the next day with no problems! Right away I noticed improvements to the deeper lines around my mouth and nose, and my skin feels so much smoother." – Rose | Morpheus8 Patient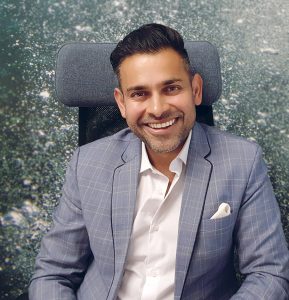 Dr Dev Patel is a renowned and multi-award winning Aesthetic Doctor. He has been invited to speak at both UK and International conferences and is a global Key Opinion Leader for various technologies. Dr Patel was one of the first doctors in the UK to introduce Morpheus8 to his practice and by September 2019 had already performed over 100 Morpheus8 treatments.
DO YOU HAVE A QUESTION ABOUT MORPHEUS 8? ASK DR PATEL…
Before & Afters